Small Kork-N-Seal Extract Bottle
eBay has delivered us a new mystery. We picked up an "Antique H & H Coffee spice, possibly vanilla, extract jar" that was part of an estate in Vinton, Virginia. We were very excited about it since we've never seen one or have any extract related items in the collection.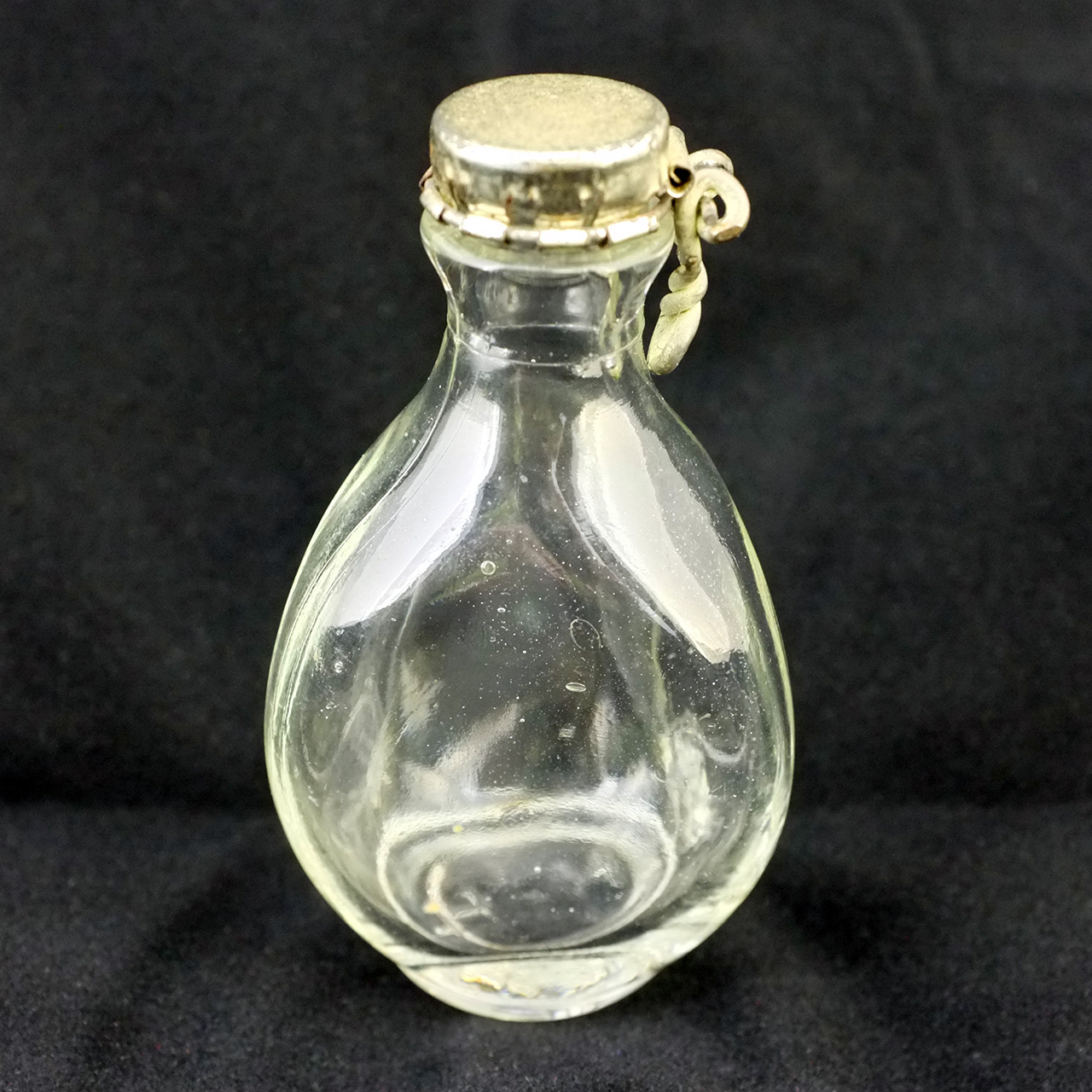 The bottom of the bottle has an "H & H" cast in it.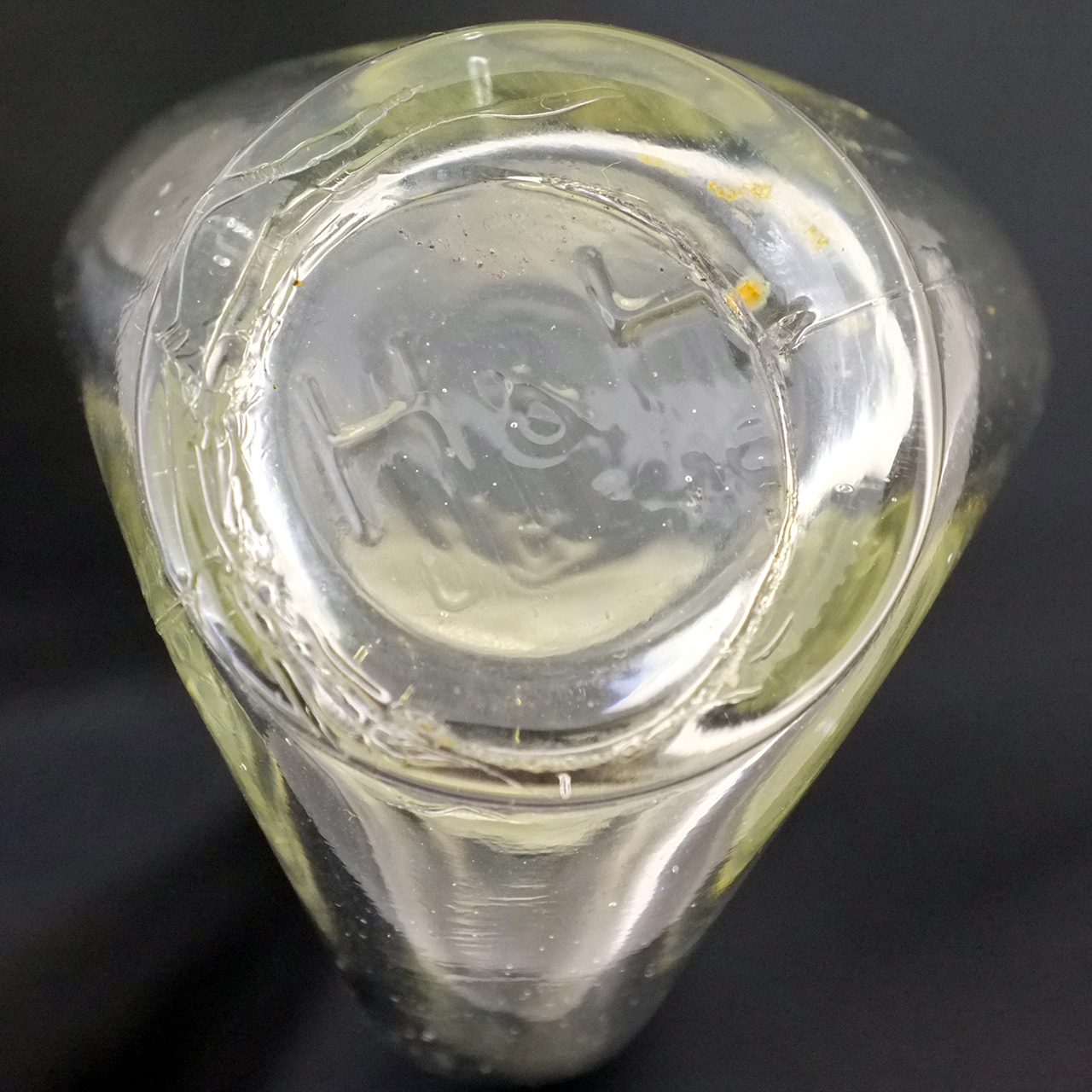 The curious thing about the bottle is its shape. We haven't found any glass bottles like it made by the Three Rivers Glass Company, where Hoffmann-Hayman sourced their glass. The design is unique but seems plain compared to the intricate logos, textures, and typography created by the sculptors for Three Rivers molds.
It started to remind me of a bottle I'd seen before but took a while to figure out. The bottle I was remembering was in my father's liquor cabinet. It was a fifth of 12 year old Scotch Whiskey that must have been a gift since no one in our family drinks Scotch. The whiskey was called "Pinch" and came in a triangular shaped bottle with the dimpled sides. After more online searching, we learned that Pinch was made by Haig.
Founded in 1888 by John Haig's four sons primarily to trade in the American market. By 1893 they introduced the now famous Dimple bottle into this market. Haig & Haig became a limited company in 1898 but went into receivership in 1907. After being passed on several times, the Haig & Haig interests were eventually bought by DCL and transferred to John Haig & Co in 1925.
It is possible the bottle's H & H is for Haig & Haig or Hoffmann-Hayman.
The way the bottle is capped, beleived to be "Kork-N-Seal", provides more interesting hints.
Kork-N-Seal Closure, circ: 1911-1945 Invented by: George Albert William, American Patent: June 5, 1906, Number 822,567, When he cut his hand while trying to open an ginger ale bottle, George Williams vowed to invent a better closure. He got his idea in 1901 and continued to refine it as a pastime. He patented it in 1906, organized the Williams Sealing Corp. on October 19, 1909, refined the machinery to make the closure, and sold them commercially starting in 1911. An initial reseller was the Illinois Glass Company in 1911 as illustrated in their catalogue of that year. The initial factory was located in Waterbury, CN, but a factory was later opened in Decatur. IL, to be closer to the customers. The closure became popular as a resealing device on crown top beer bottles and was being used during the Second World War. It was used as a primary closure on medicine and cosmetic bottles
We'll need more clues to figure this one out.