Crystalvac Jars from Comfort Texas
Today we visited the Comfort Antique Mall to collect our jar from Debbie Keneson. The jar is a one pound H and H Crystalvac clear glass jar.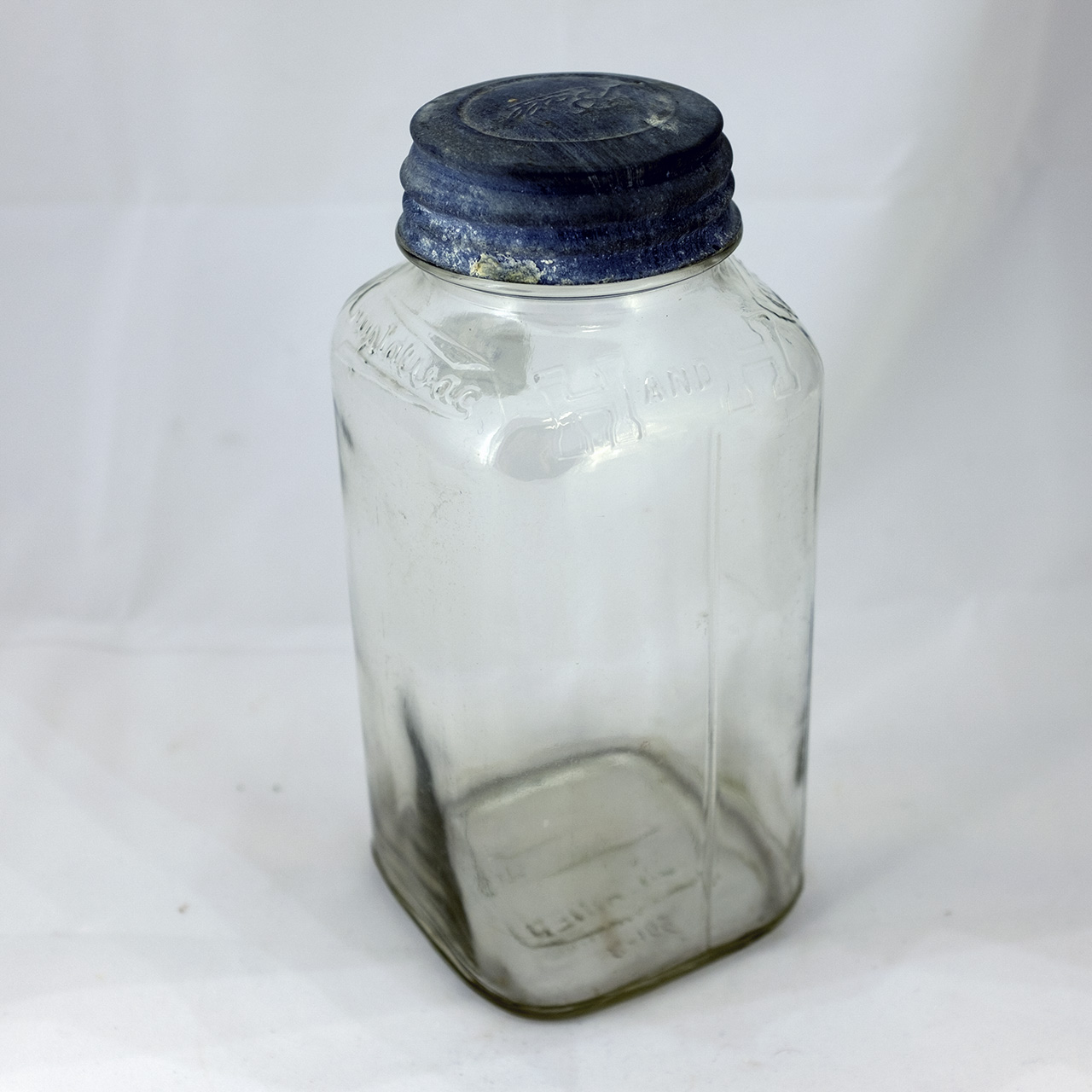 We know the Crystalvac jars were manufactured by the Three Rivers Glass Company, but this is the first jar we have in our collection with the "3 Rivers Star" imprint in the base.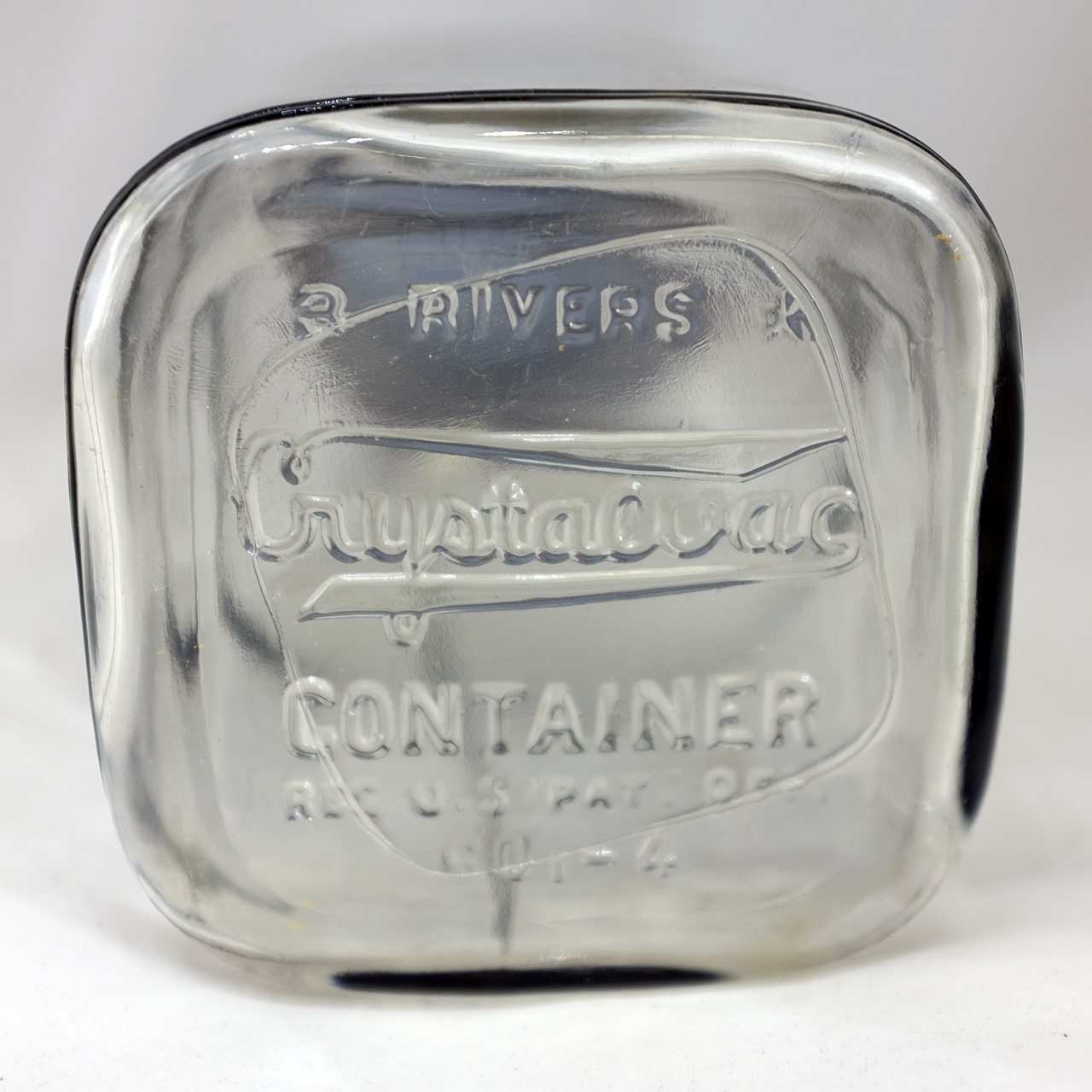 Ann, one of the shopkeepers, also had an item for us. At first glance it appears to be just a large Crystalvac jar with an embossed lid and a wire handle. The bottom has an embossed Crystalvac, Container, Reg U.S. Pat Off, and a "1".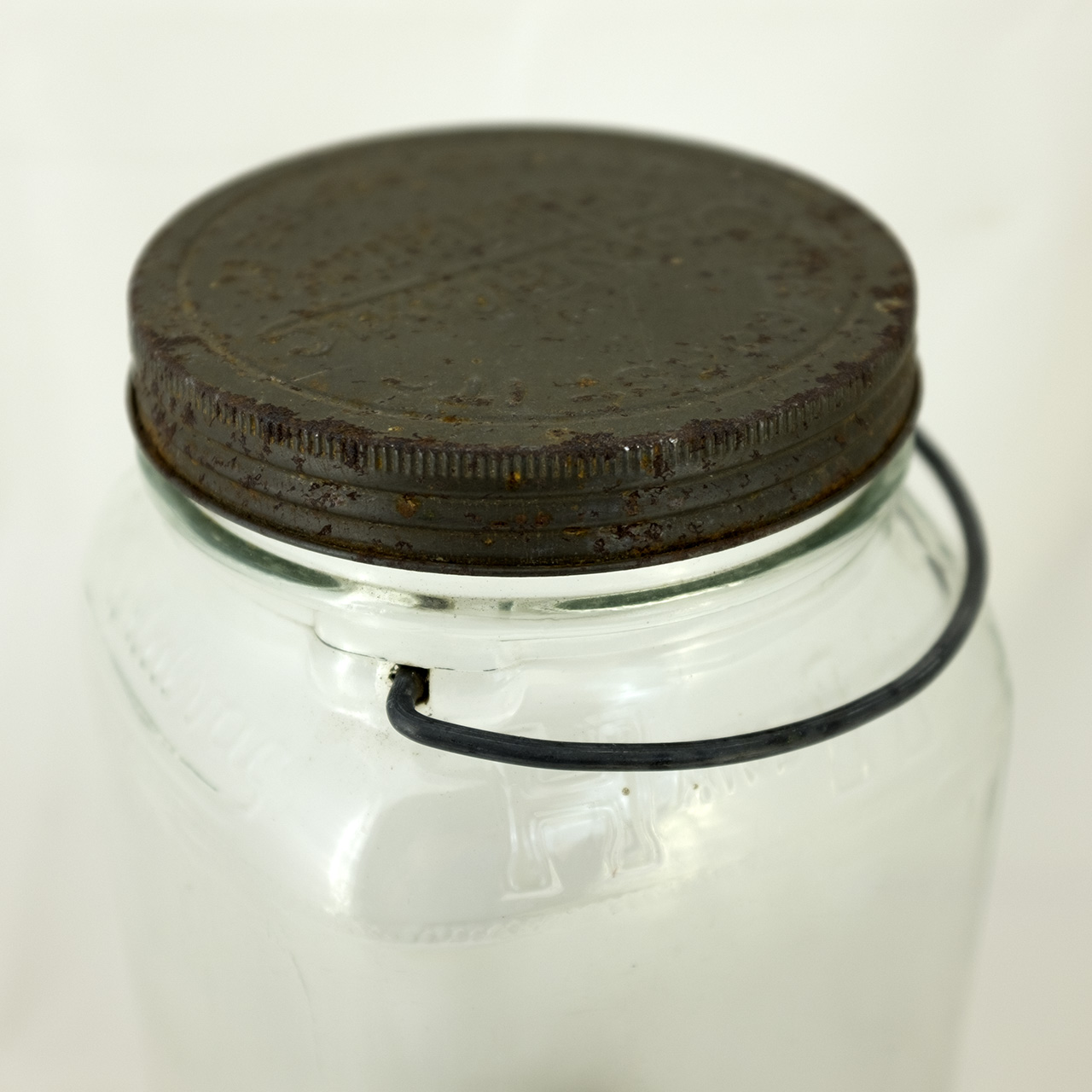 But, this one has a suprise. When the lid is removed, there is a flat metal lid like in a the smaller canning jars.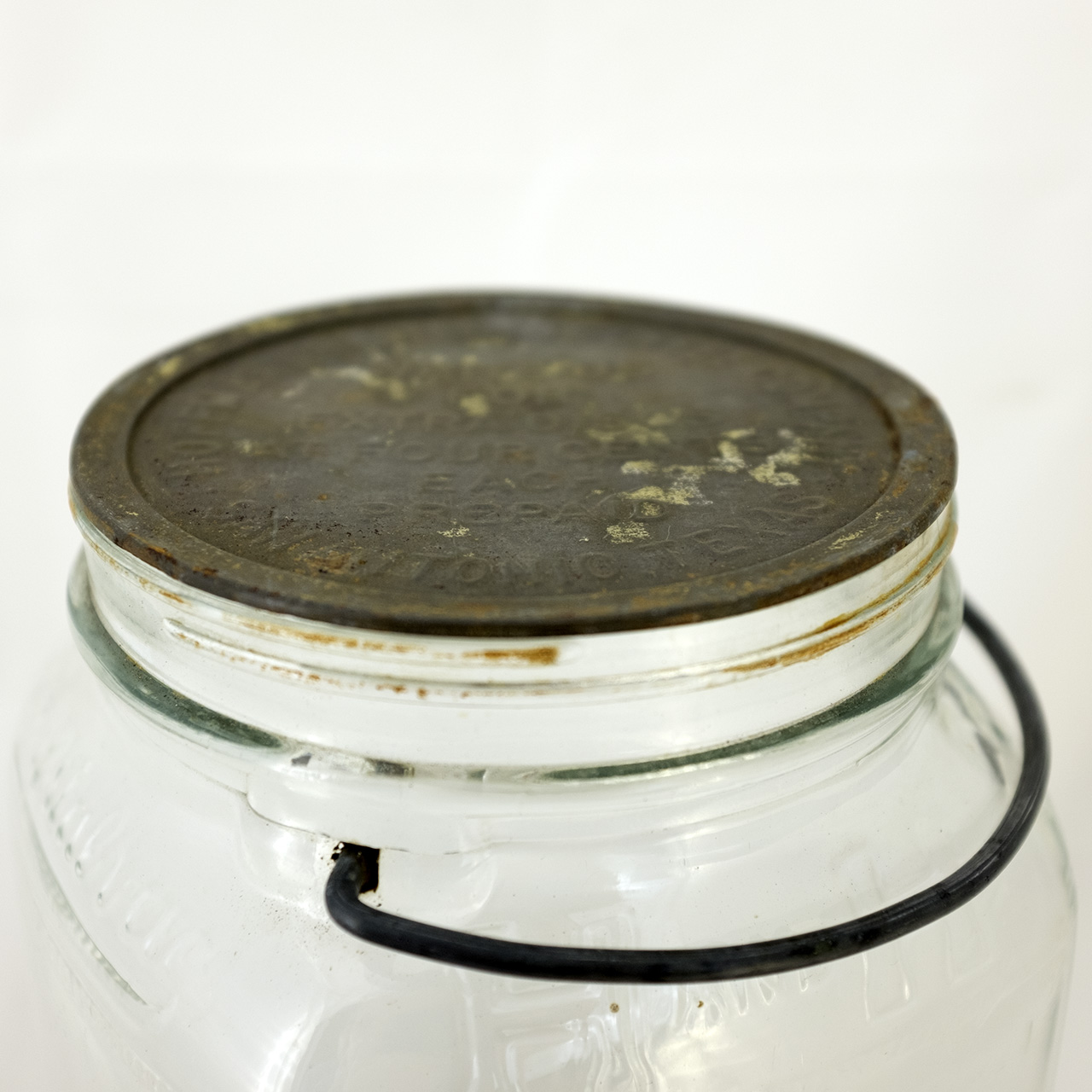 Embossed in the disc is "Hoffmann-Hayman Coffee Company - San Antonio Texas - Write us for extra discs at four cents each prepaid". First one of these in the collection.