Interesting H and H Master Chef Sighting
Picked up the August/September - Issue No. 18 of Edible San Antonio recently that had an article about La Familia Cortez Resuraunts celebrating 75 years in San Antonio. "Mi Tierra" was opened in Market Square in 1941.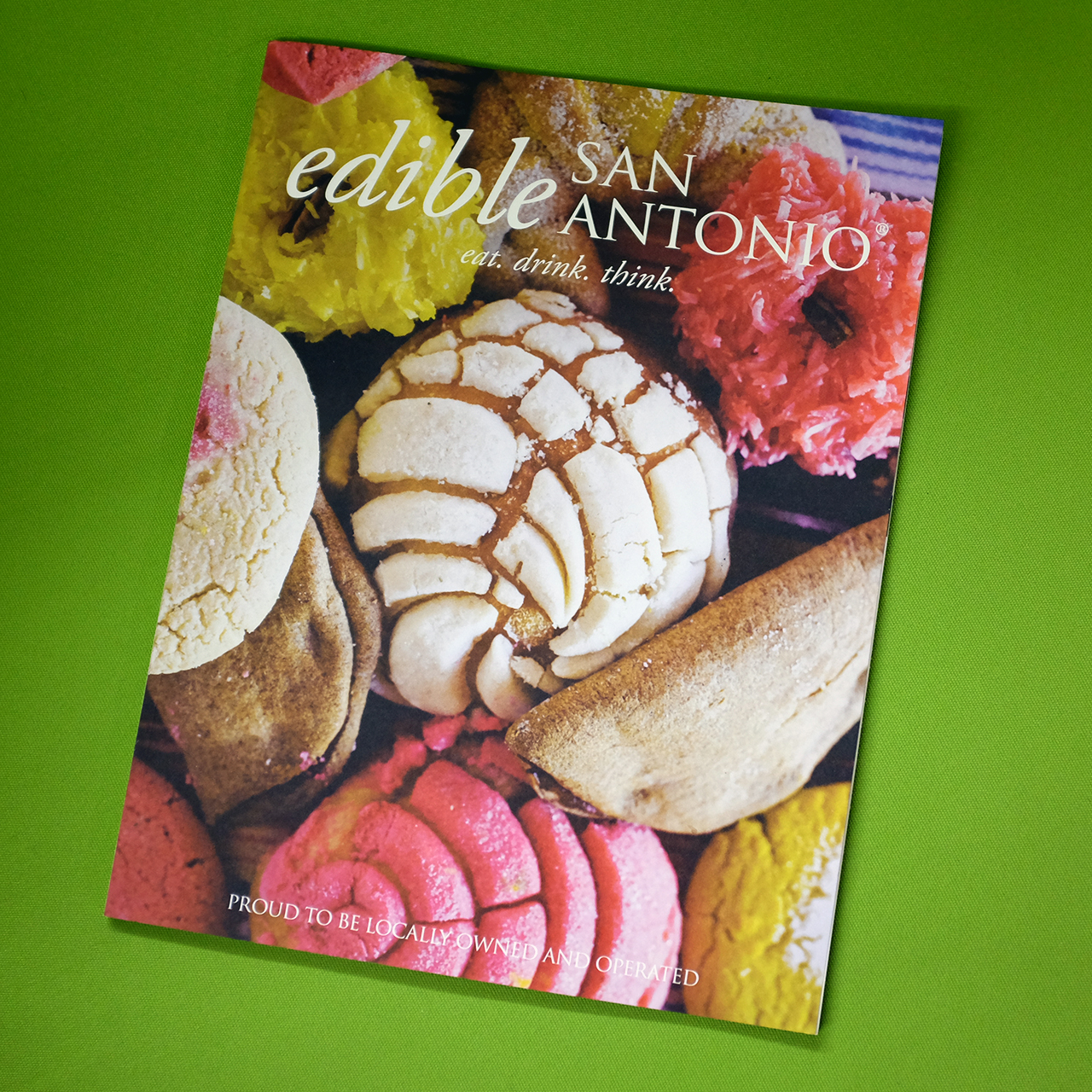 The image included in the article caught our attention.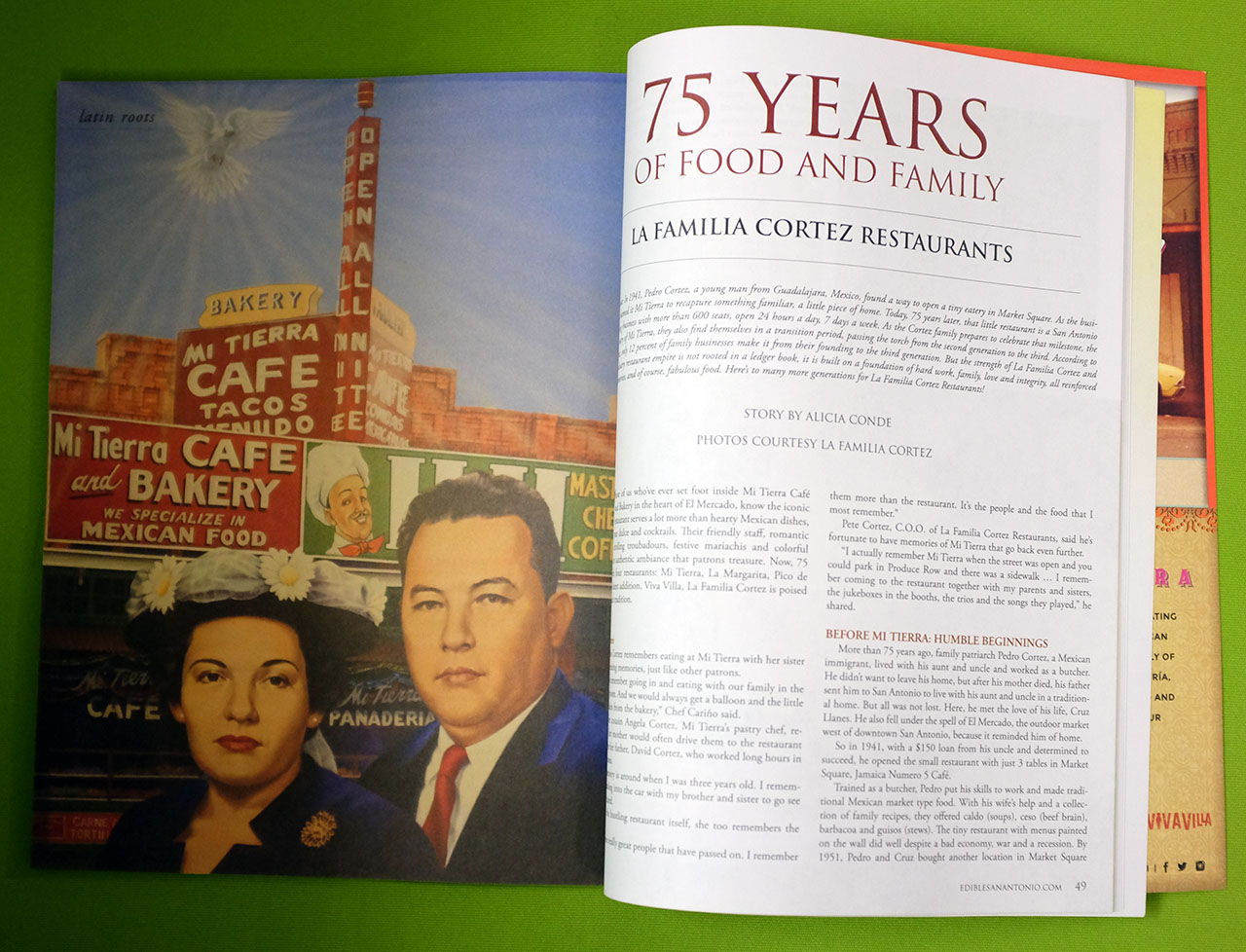 The Cortez founders stand in front of Mi Tierra. Floating above them is the smile of the H & H Master Chef Coffee icon.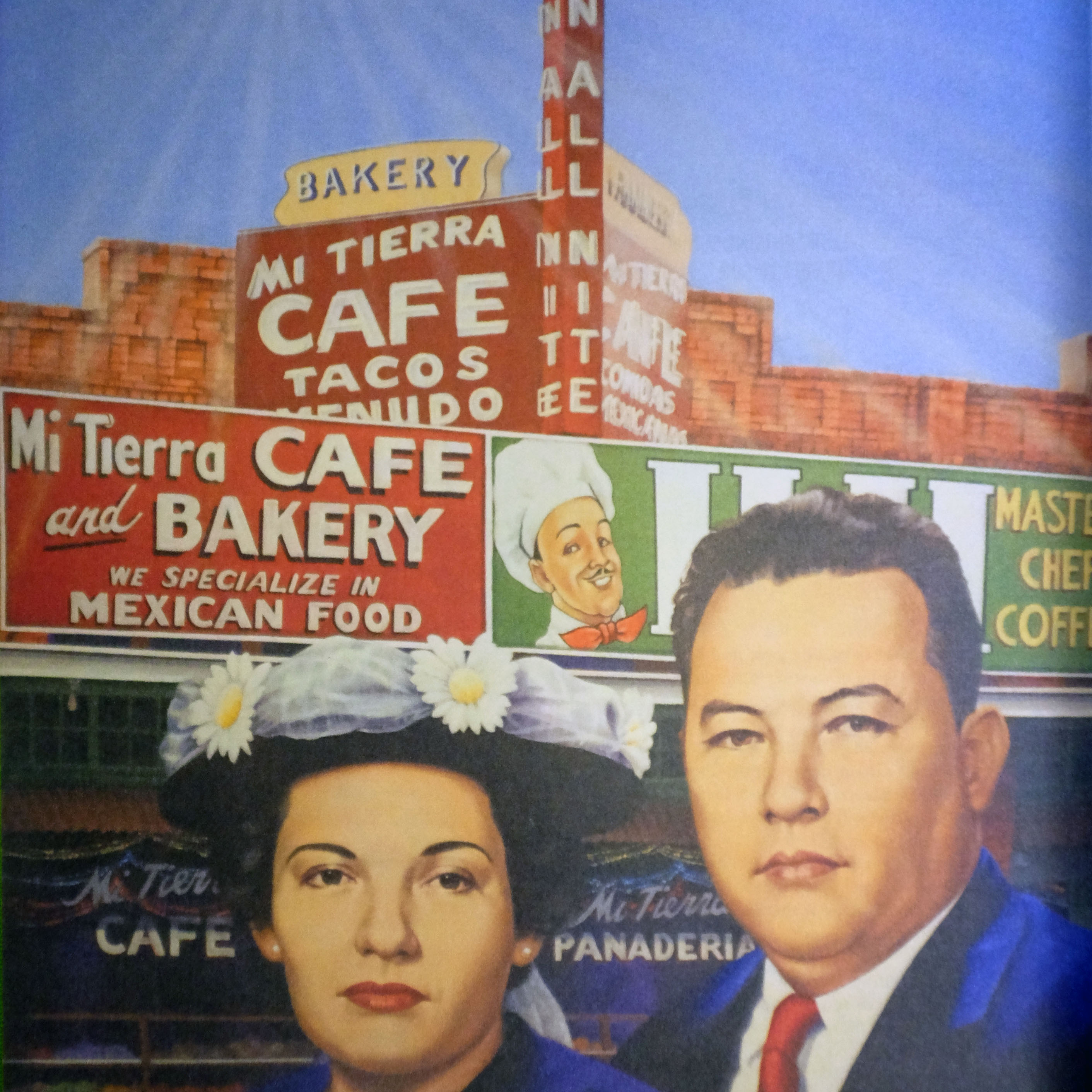 Whether this is a colorized photo or an artist's rendition of the actual picture, the one detail that stands out is the background color of the Master Chef sign. The photo of Mi Tierra we've seen is black and white.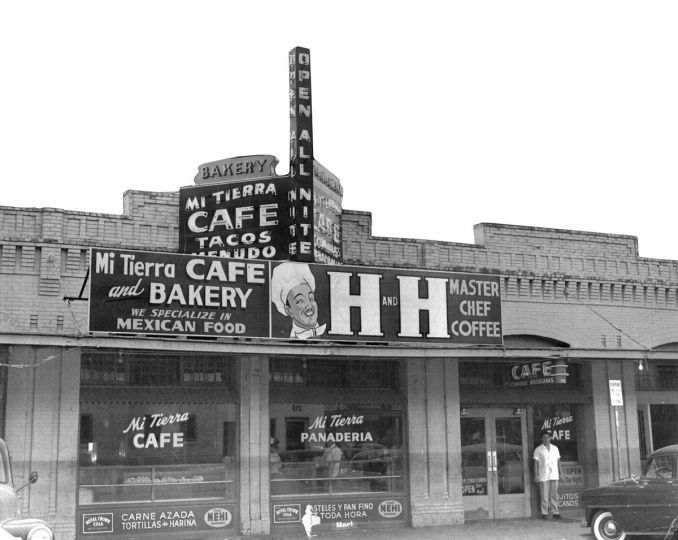 The question is… was the Master Chef sign above Mi Tierra really green?