H and H Spices Black Pepper
This web site has brought in another fantastic donation! This was shipped from Torrington, Wyoming by a "dedicated advertising collector" but originated from an auction in Chappell, Nebraska. We now have an unopened 4 ounce Black Pepper from H & H Spices and more clues.
Front
The front view is similar to other spices we have in color, label, and marking but there are some subtle differences. The "Black Pepper" is set in a different typeset and printed in black ink, not navy. The gold border with light blue band around the top and bottom are different.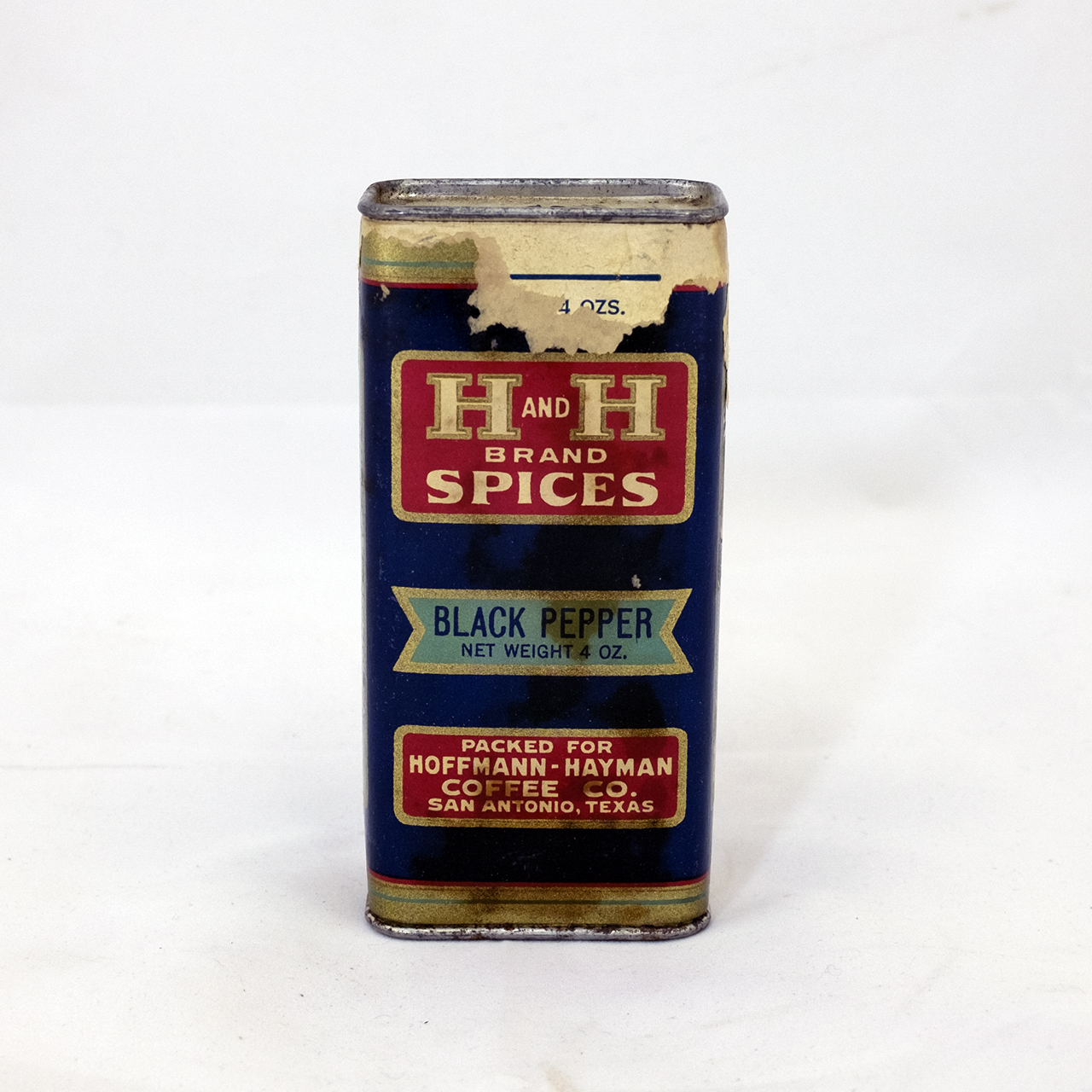 Left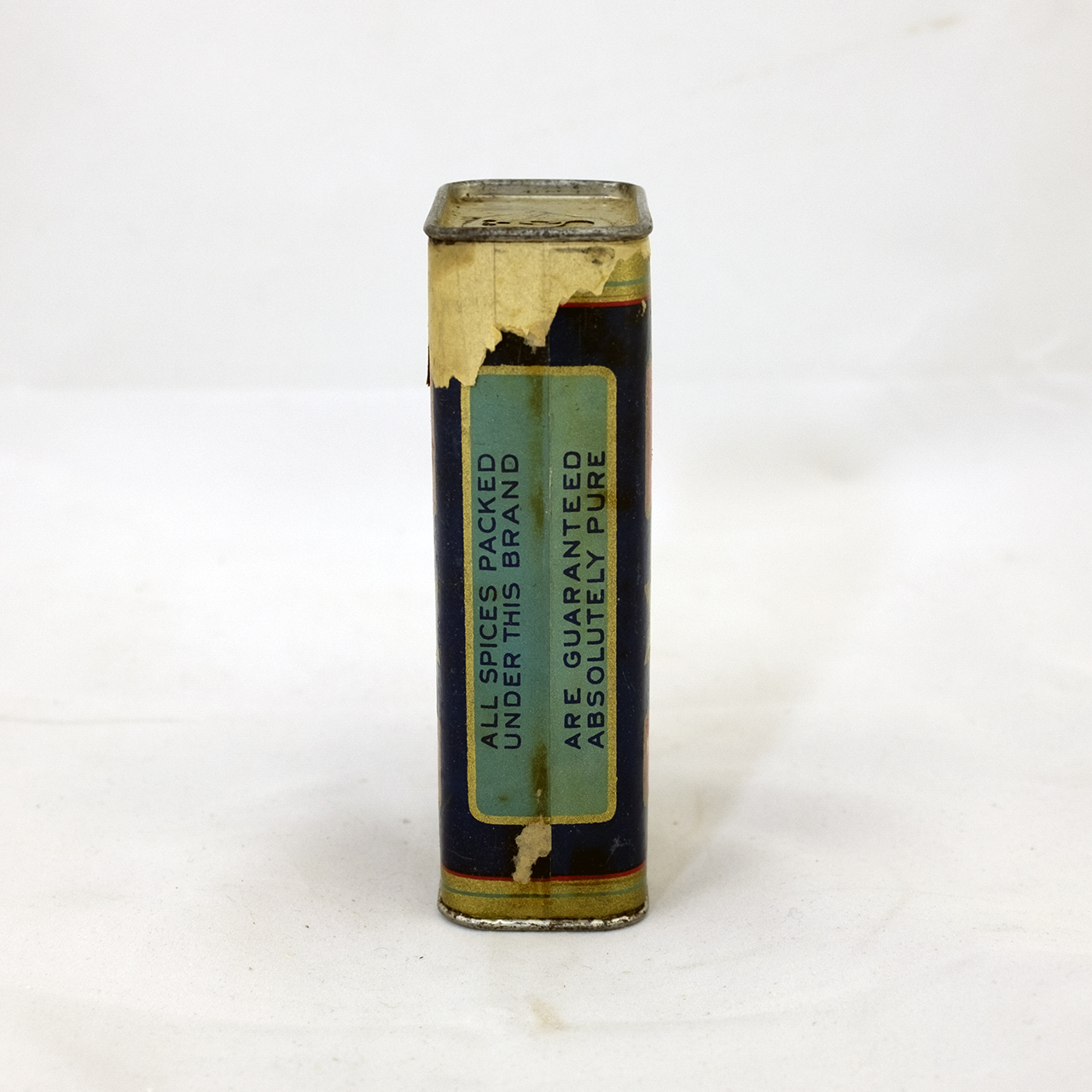 Right
For displaying the Crystalvac jar ad, this spice was produced after 1932 and somewhere before 1950.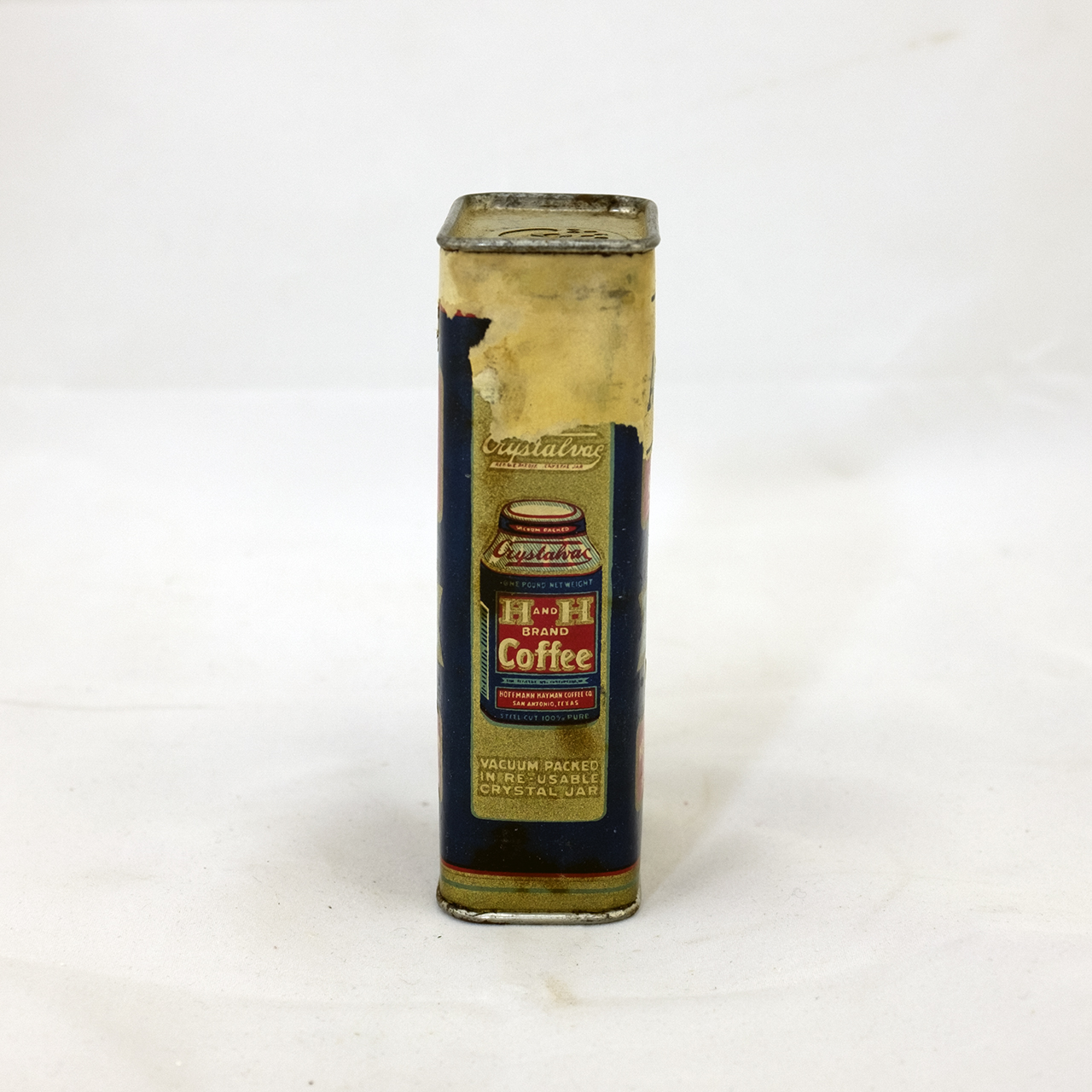 Back
In the other views, the scraps of the thin paper overwrap is still attached. On the front view, the partial "4ozs." can been seen but the printing on the back is the real clue. The "NET WEIGHT 4OZS." is clear with a bold "ANCHO". Here in Texas, "ancho" would be read as the Spanish name for dried poblano pepper adding a little heat to many of our Mexican dishes.
The advertising collector that donated this tin pointed us in a different direction. Looking closely, there is the stem of the next letter after the "O". They thought this container was from the David G. Evans Coffee Company that produced Anchor spices.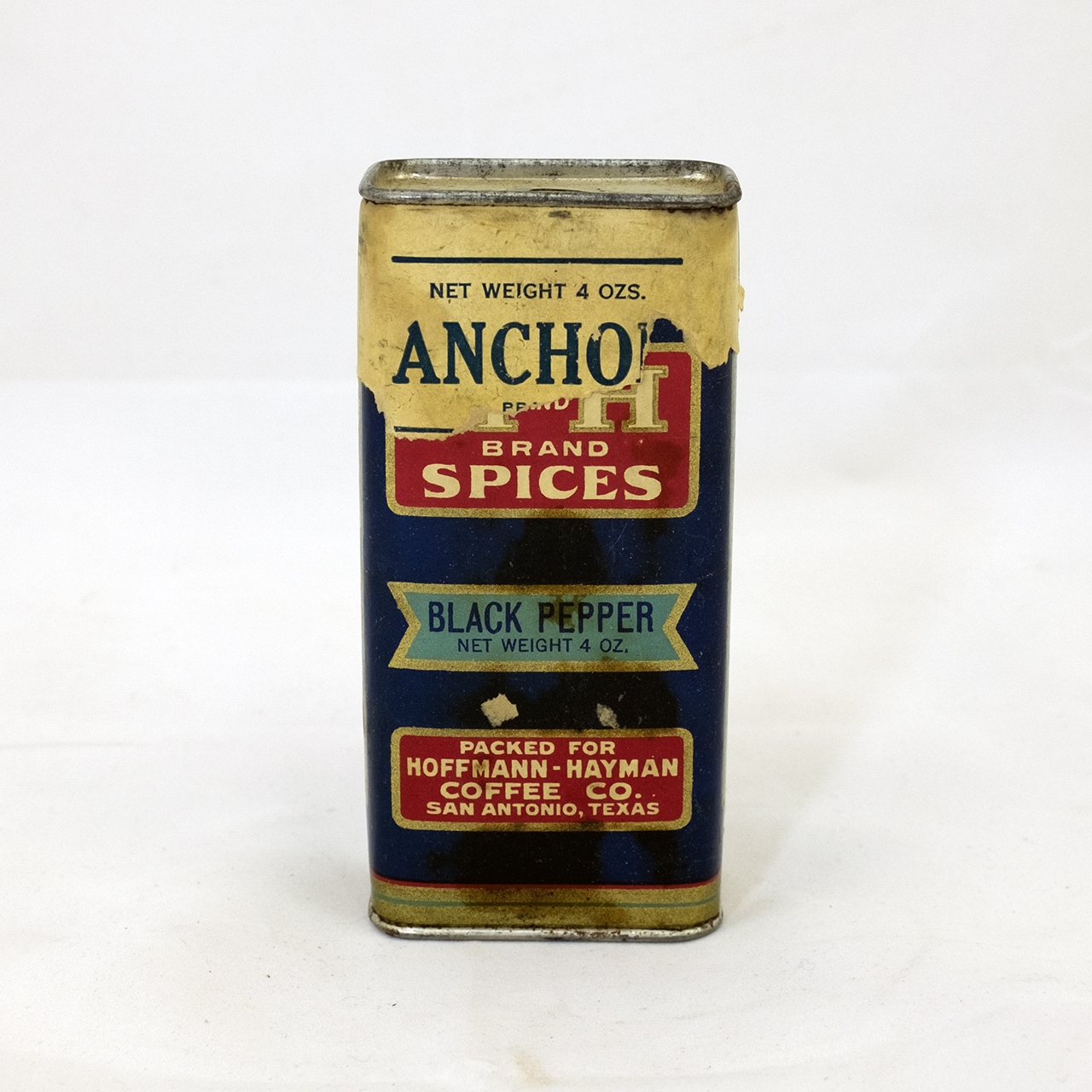 Matching the scrap on the tin to an image we found online confirms it.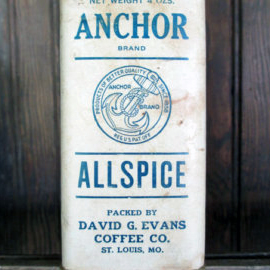 There is an embossed logo on the bottom that reads "RC Can - St. Louis, MO" that also proves the connection.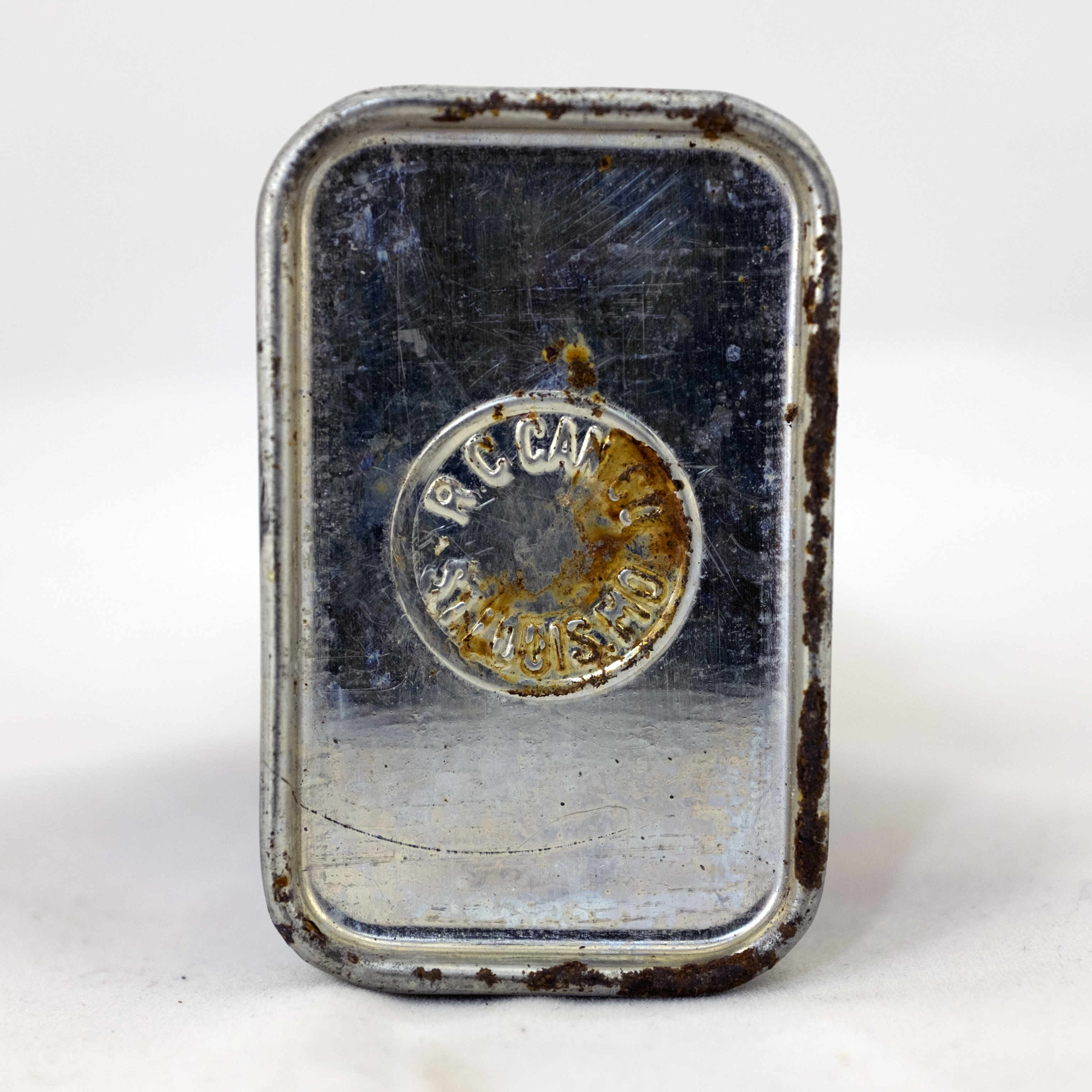 Top
Comparing the tops of the spices we have, the lid design matches the smaller tins. Either spice lids were standardized like mason jar lids or the other containers were produced by RC Can in St. Louis. All the spices state "Packed for Hoffmann-Hayman Coffee Co." which has always raised the question whether spices were produced here in the factory.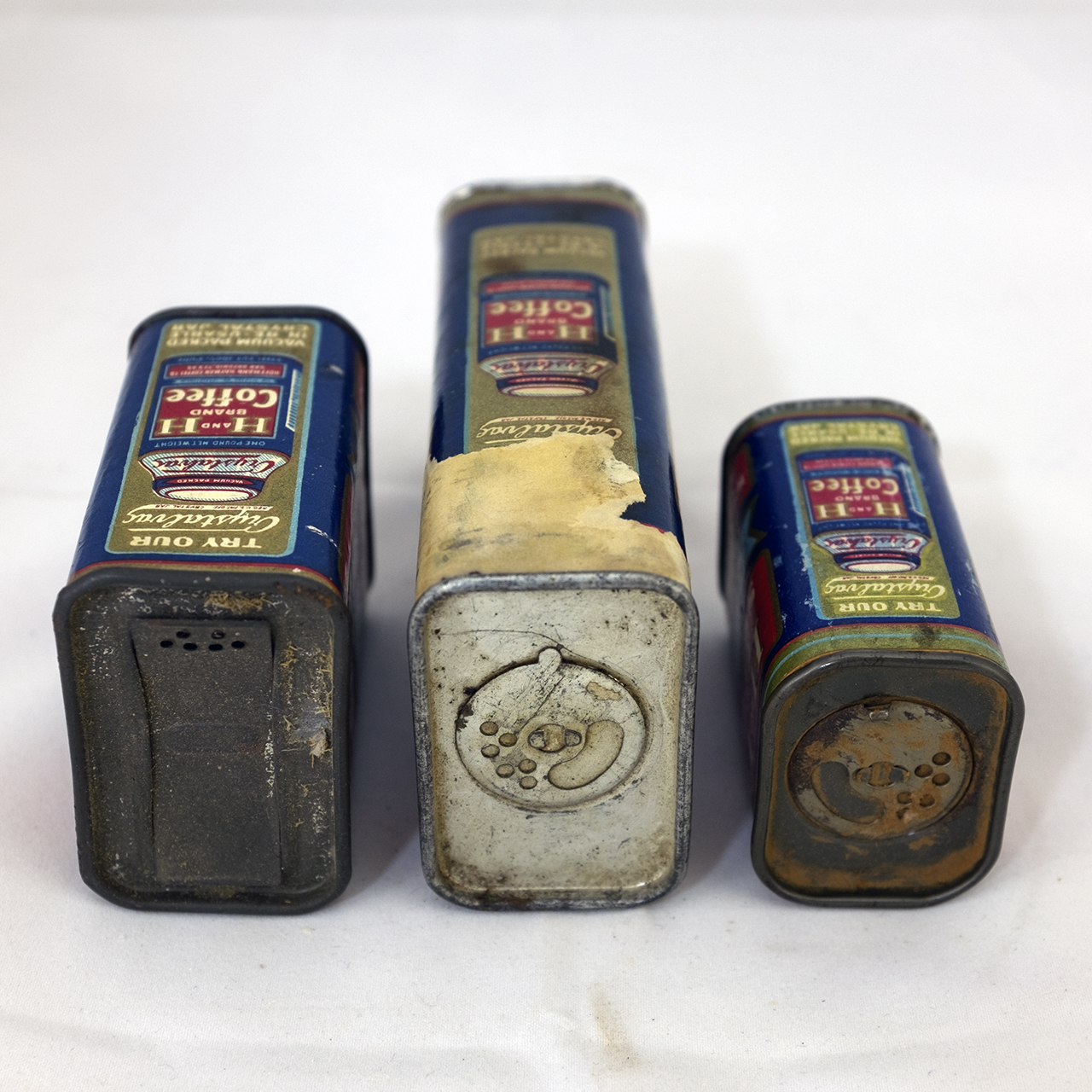 Spices Family
The 4oz Black Pepper tin is 4.75in tall x 2.25in wide x 1.5in deep and is the largest in the collection. To compare it to the other spice tins, here is the Black Pepper (center), 1.5oz Ginger (left), and 1oz Cinnamon (right).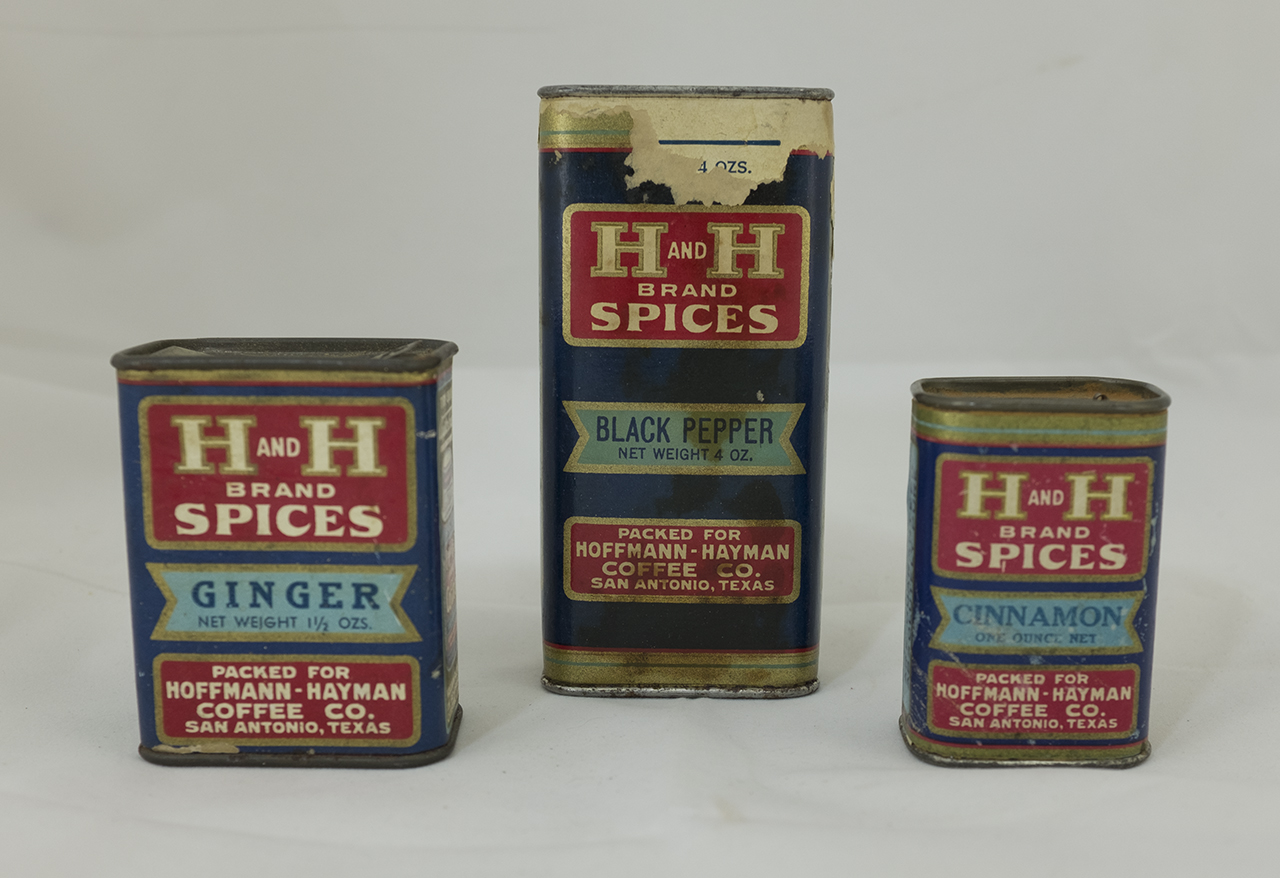 We now have another company to research, David G. Evans Coffee Co. of St. Louis, Missouri.
Thanks again to the collector that chose to donate this to us so we can share it you!