Broncho Coffee & American Pickers
Not knowing anything about coffee or history, we had to start somewhere. We decided to reach out to the most famous antique dealers we knew of, the American Pickers at Antique Archaeology. If you don't know them, American Pickers are Mike Wolfe and Frank Fritz, a TV show on the History Channel, searching the country for "rusty gold".
Although we didn't get all the way through to Mike or Frank, Antique Archaeology didn't have much information or memoribilia for H and H Coffee.
While searching the Internet for clues, we made an interesting discovery.
"Finding a pick and sharing it with someone else is my passion. The only problem was, for every pick, I could only share it with one person, and that got me thinking. I wanted a way to share all my favorite picks with as many people as I could. Thus, Art of The Pick was born.

—Mike Wolfe
Art of the Pick is a web site selling individual prints of the photographs from the book of Mike's private collection.
One of the items that made the list was a gift he received in Texas during shooting Season 5. It is a rusty, beat up Broncho coffee tin. Broncho means "a native or a Mexican horse of small size" and sometimes used as a alternate spelling of bronco.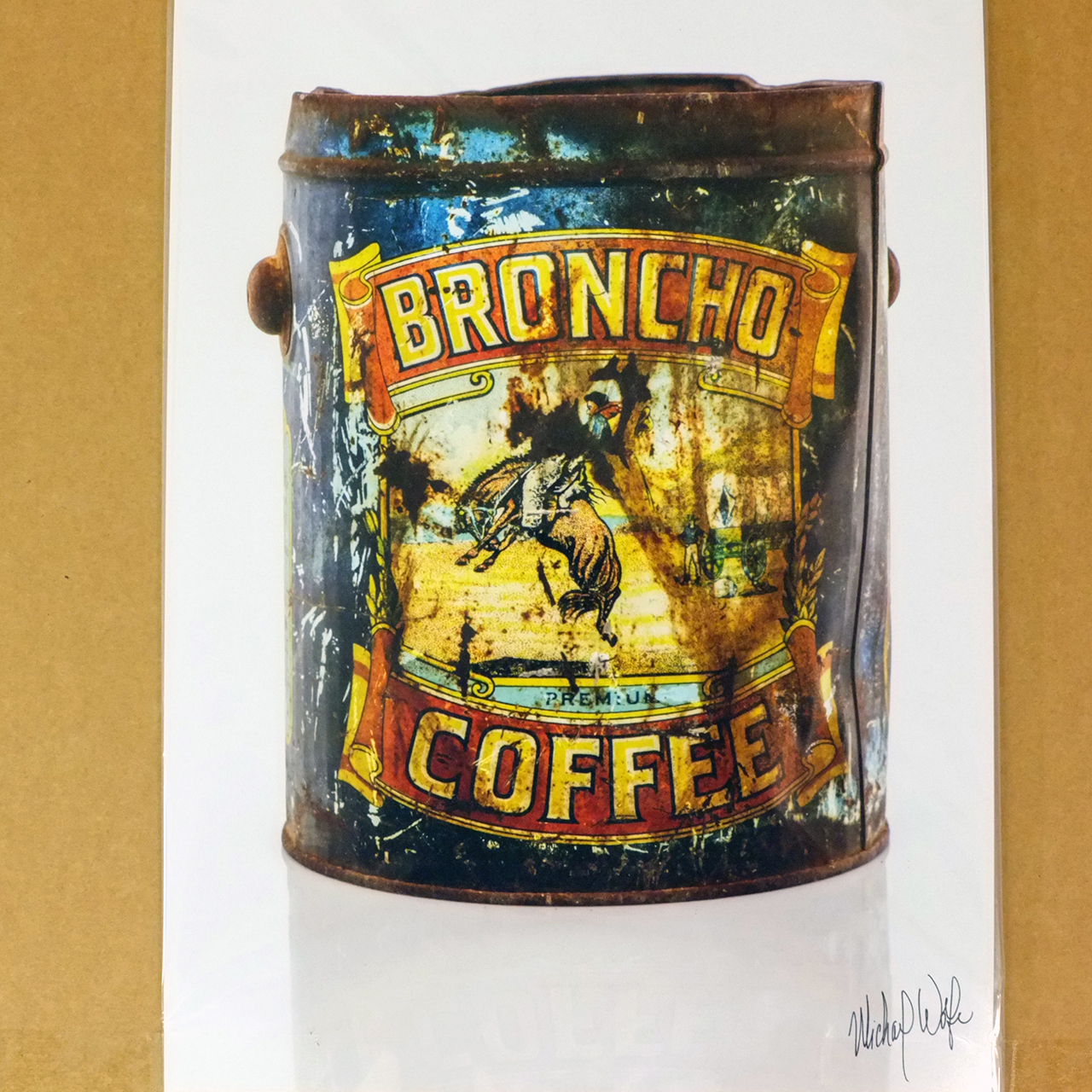 This tin is interesting to us because it is from H and H Coffee!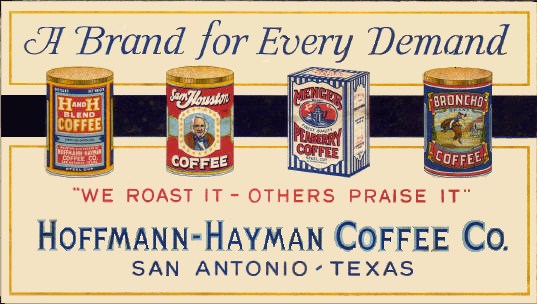 So, one of Mike Wolfe's favorite picks is a Hoffmann-Hayman coffee tin.
Small world.