Small Amber Crystalvac Coffee Jar
We were excited when one of our web site visitors emailed about having a small amber H and H jar. Of the Crystalvac jars from Three Rivers Glass Co., amber glass is harder to find. We are happy to annouce we now have one in the collection!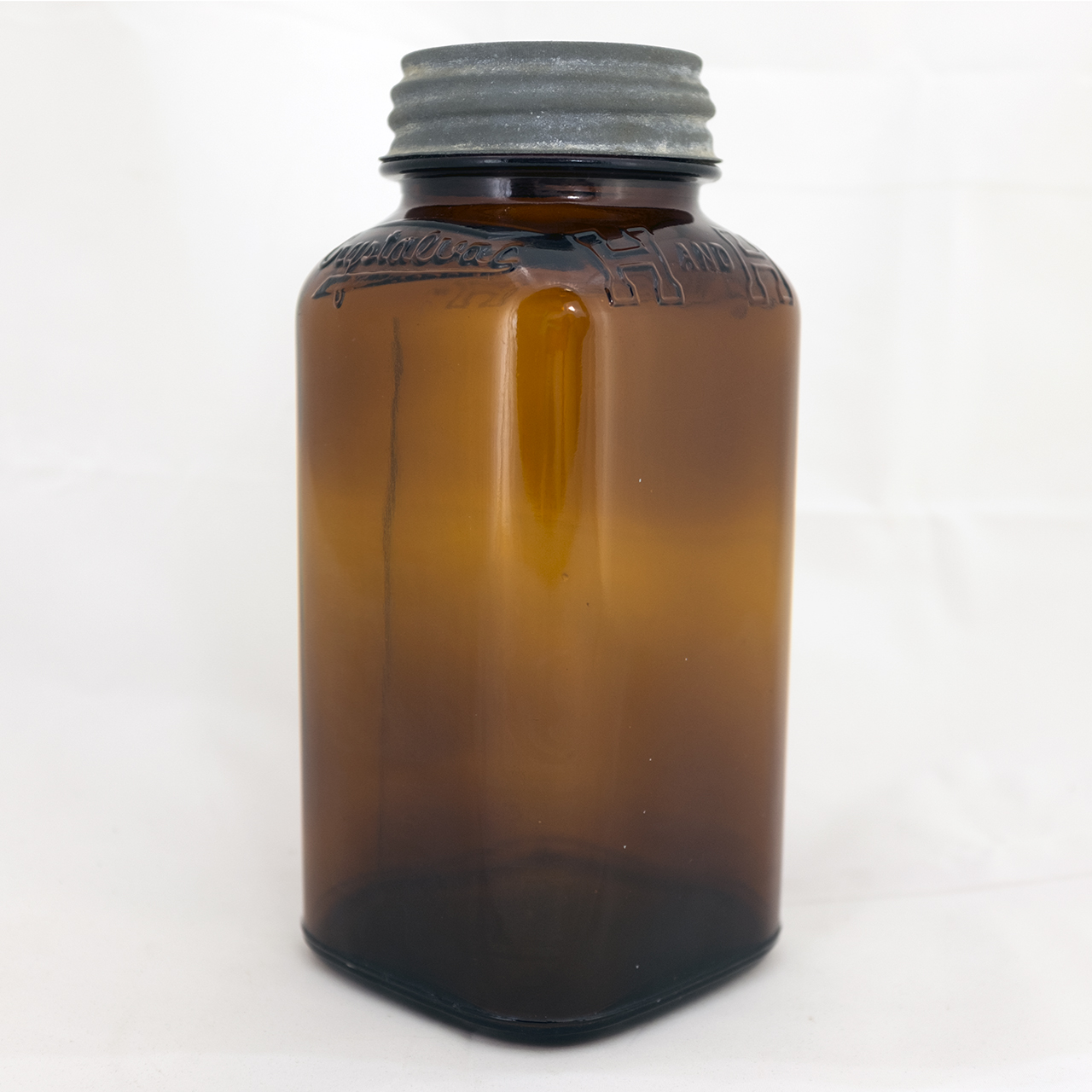 The person who contacted us, the "eastexbottleguy", had bought this from a fruit jar collector in Dayton, Texas because it was amber and from Three Rivers. He collects "Hutchinson type and antique crown-top embossed straight sided soda bottles" and has a wish list posted here.
With this jar, we were able to re-create the picture from page 50 in TEXAS GLASS: An Illustrated History of The Three Rivers Glass Company 1922 - 1937 by Michael David Smith.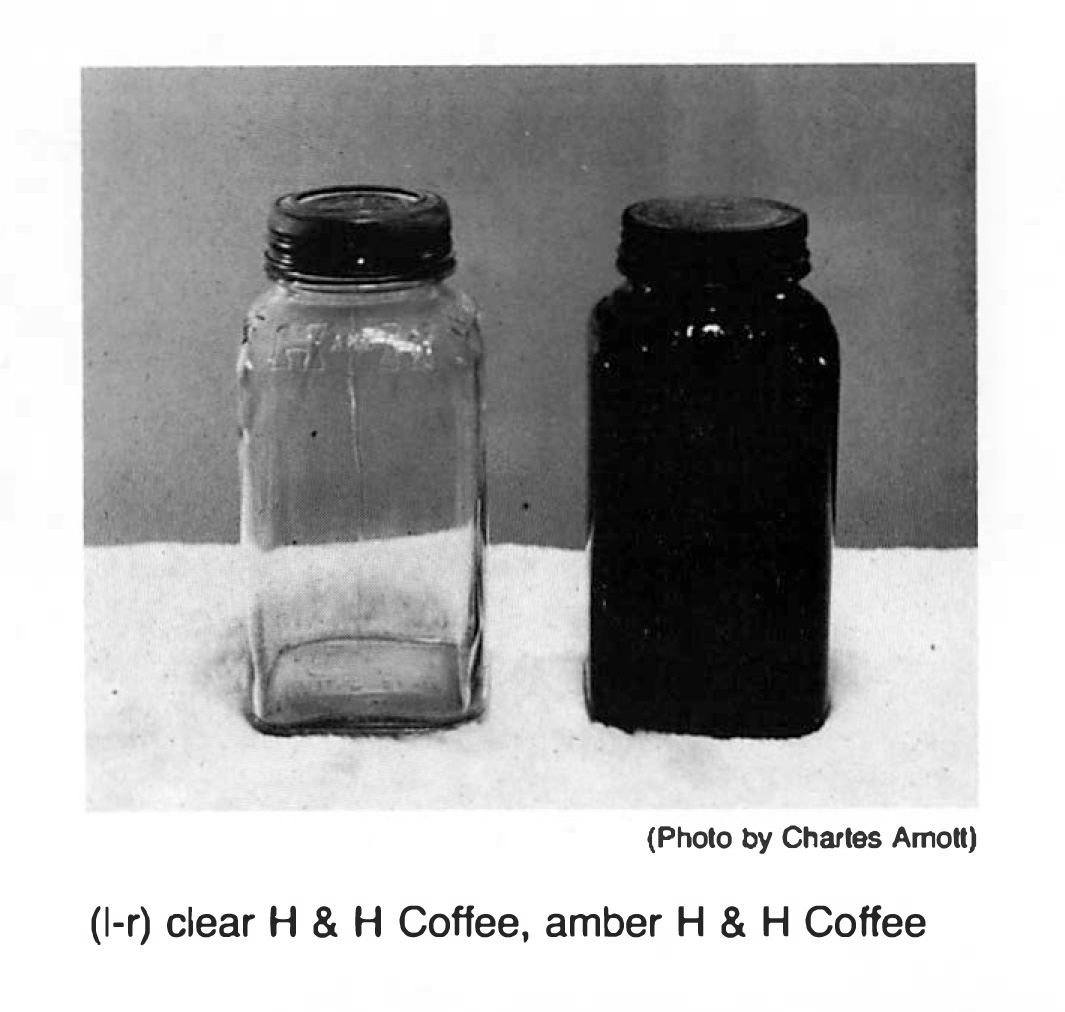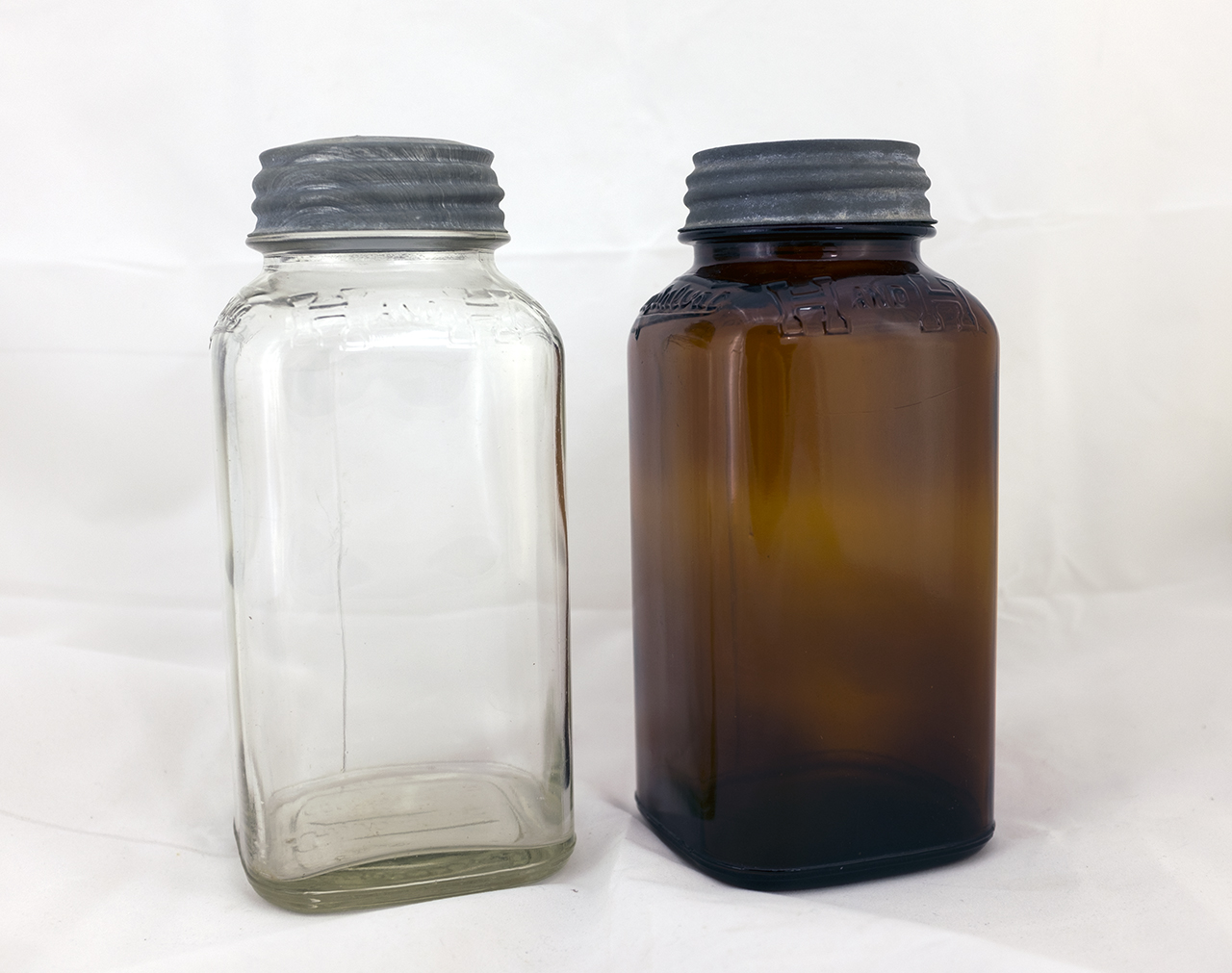 Another difference between this jar and our clear glass ones is on the bottom. The clear bottoms have an offset, rounded square imprint like on this smallCrystalvac jar showing the "3 Rivers Star" mark of Three River Glass with the 601-4 mold number.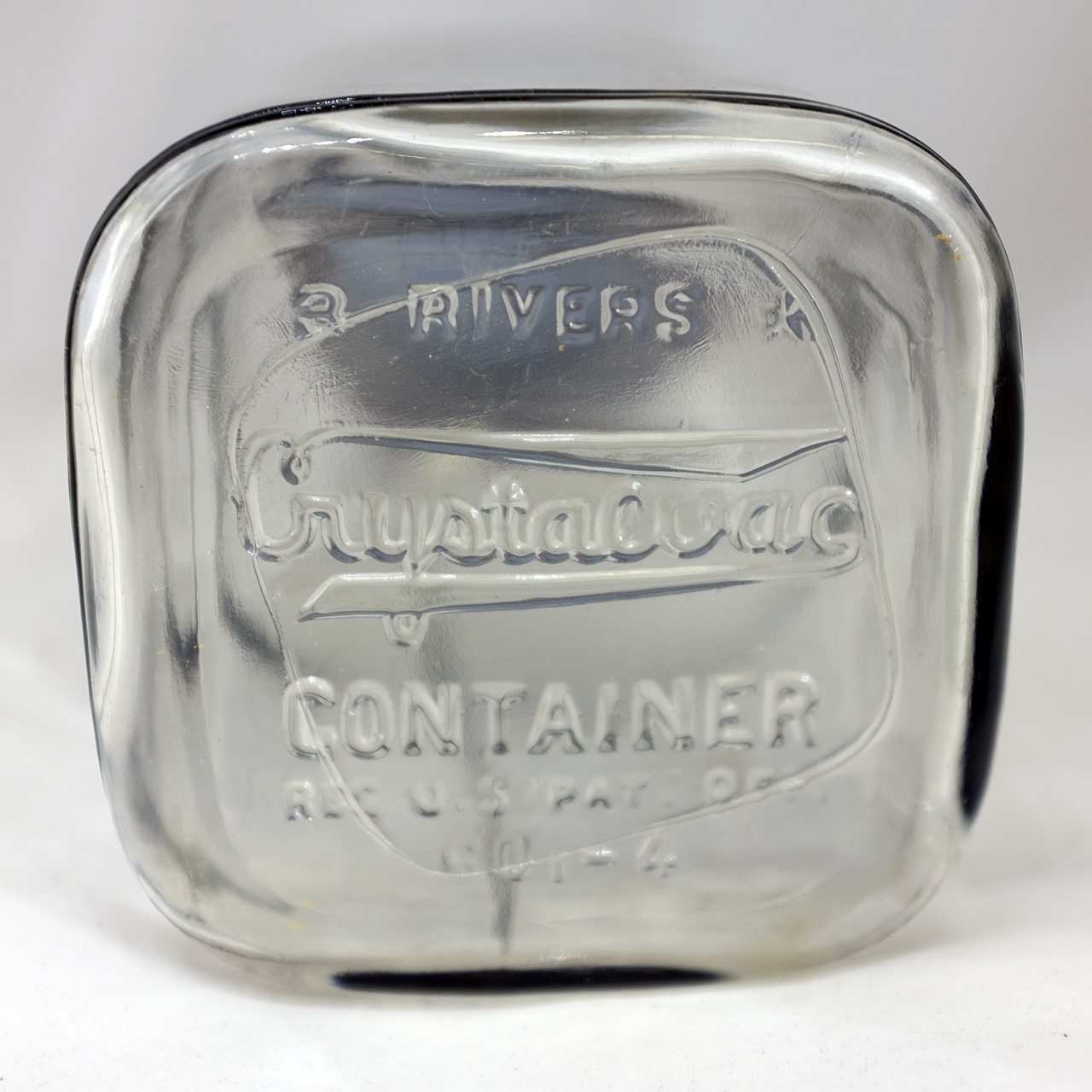 The amber's is mold number is 601-8 and has a clean circular imprint that must have been a later improvement of some kind. Given the jars we have seen, the clear glass was probably made first. Amber glass was a later change to the jar design, often used in products sensivitve to UV light, like beer.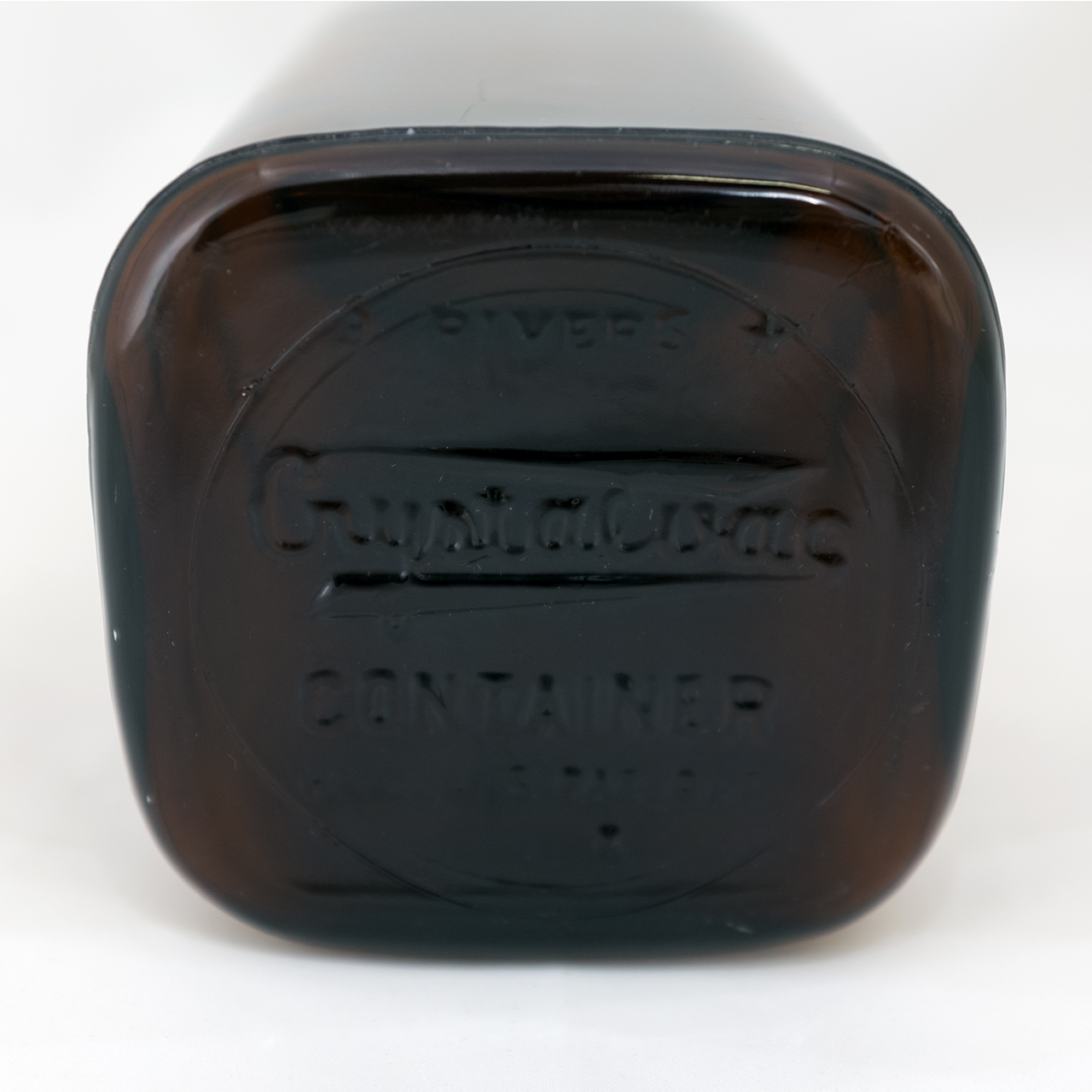 Now that we have a small amber jar, did Owens-Illinois Glass ever produce a large amber Crystalvac?