Large Crystalvac Coffee Jar
Our lastest item came from Victoria Texas. This is a large H and H Crystalvac jar with wire handle and plain lid. The blue lid caught our eye.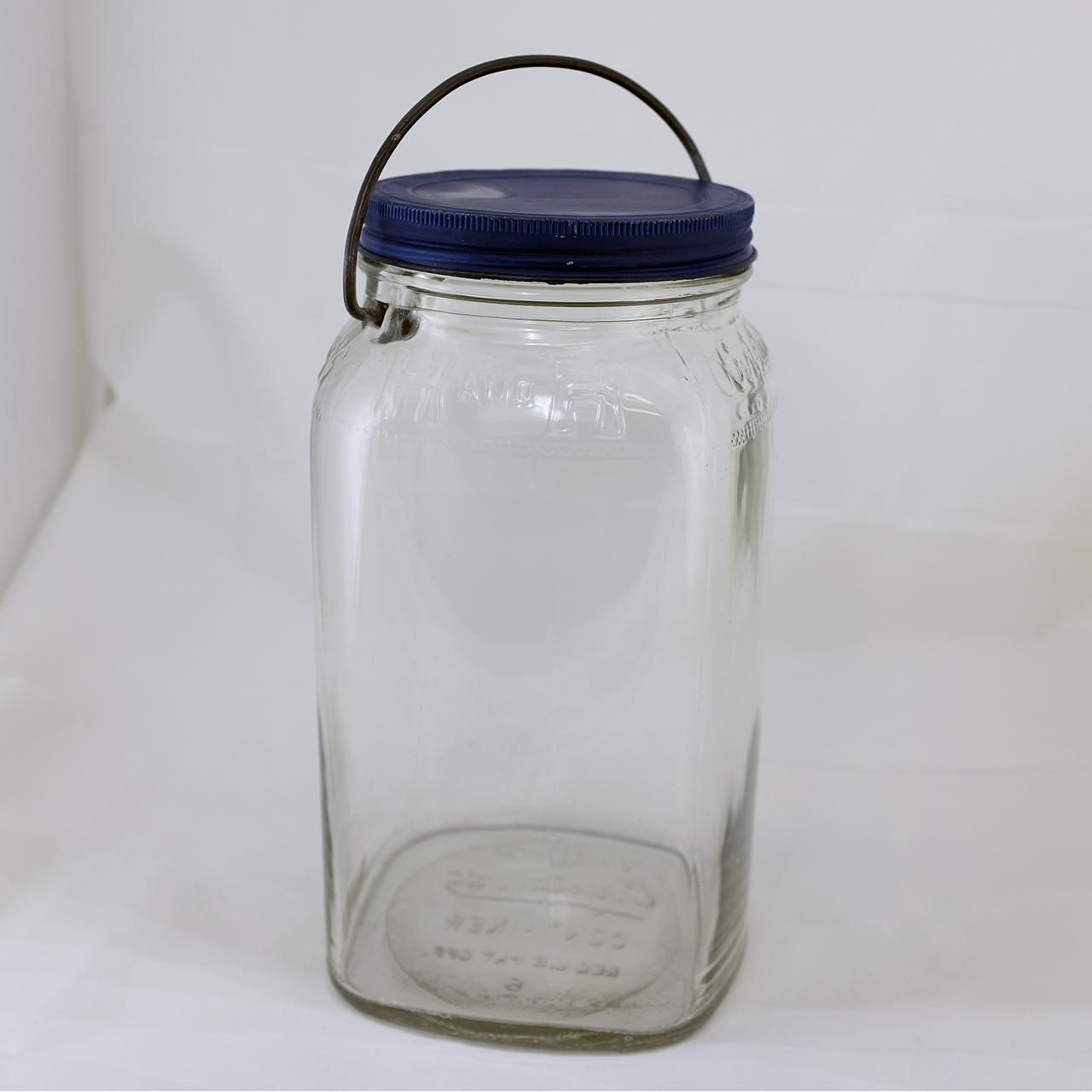 The base of the jar has the usual markings. The "Diamond - Oval - I" mark is the Owens-Illinois Glass Company. The number to the left is their plant code. Plant number "7" means Alton, Illinois. Glass had been made in Alton since 1873 but the "oval" mark represents the merger of two glass manufacturers which wasn't used until 1930. The number to the right is a year date code. A single digit date code means this is from the 1930's so this jar is coded for 1939.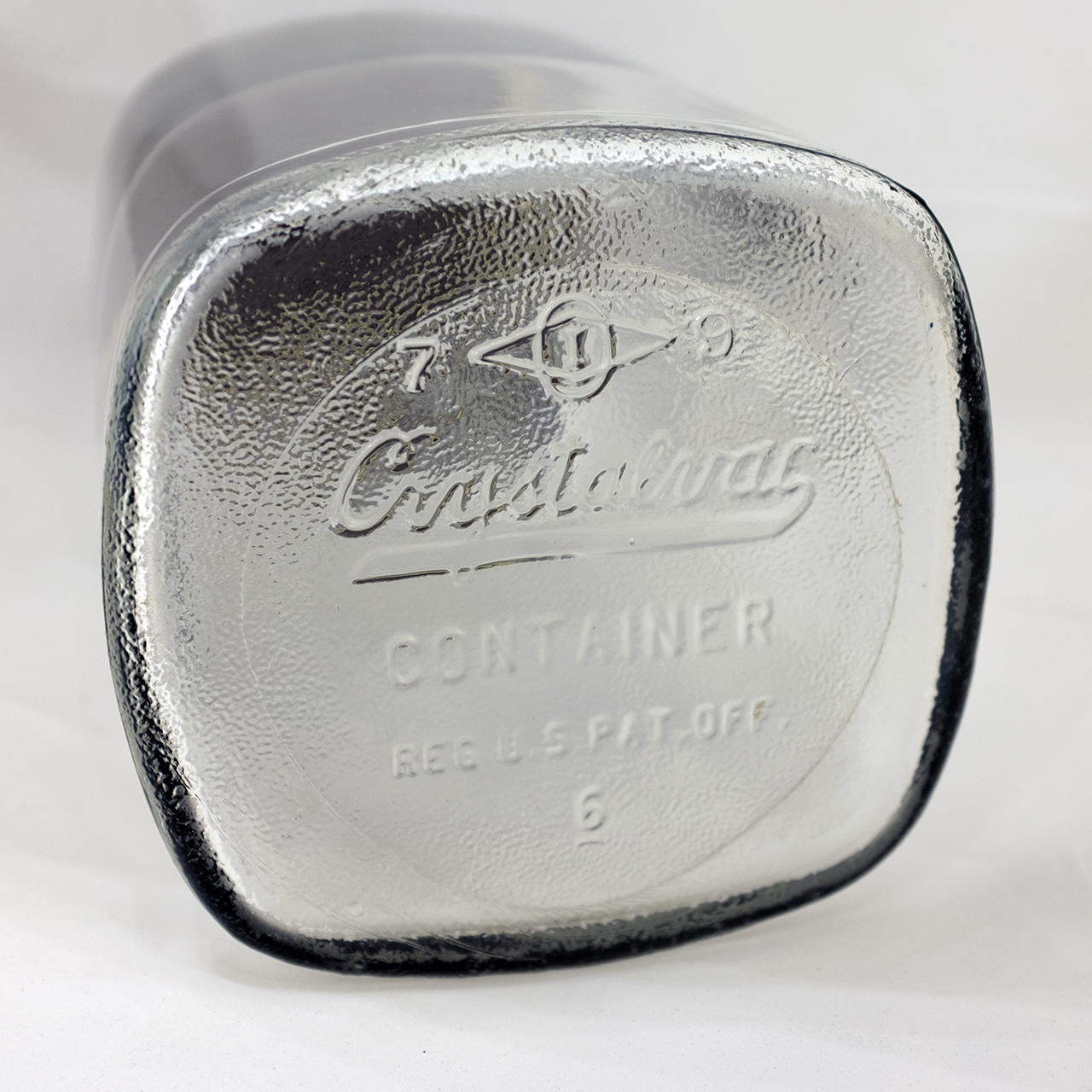 There is always a suprise waiting when we unbox an item shipped from an eBay vendor. Were the images they posted in the auction accurate? Did they pick the right details? We saw a blue lid which is unusual. After examining the jar, the mystery was solved.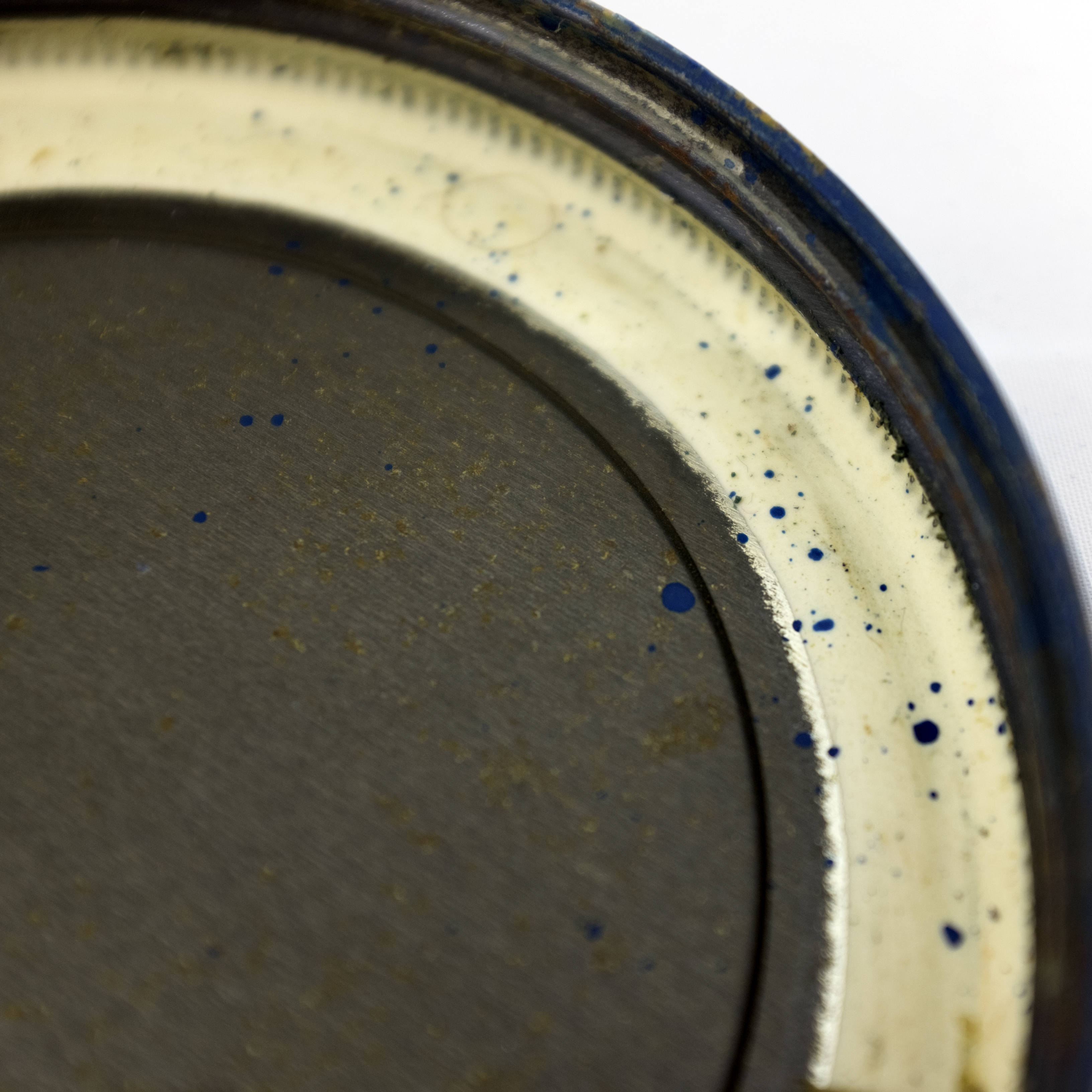 Crystalvac lids are plain or embossed. This one is plain. The rubber seal on the lid was in really good shape, too good for being 80 years old. The lid showed a little wear on the top edges and no rust. Splatters on the inside of the lid show it wasn't a factory job, someone had customized it. So we didn't find a new style of H and H coffee, but added a jar in very good shape to the collection.