H and H Coffee Family Size Tin
This 28 ounce H and H Coffee tin comes from Vero Beach, Florida and is the first one of its kind we've ever seen. It is in OK condition with nice color but is missing the lid. The tin is 5 inches in diameter and 6.25 inches tall.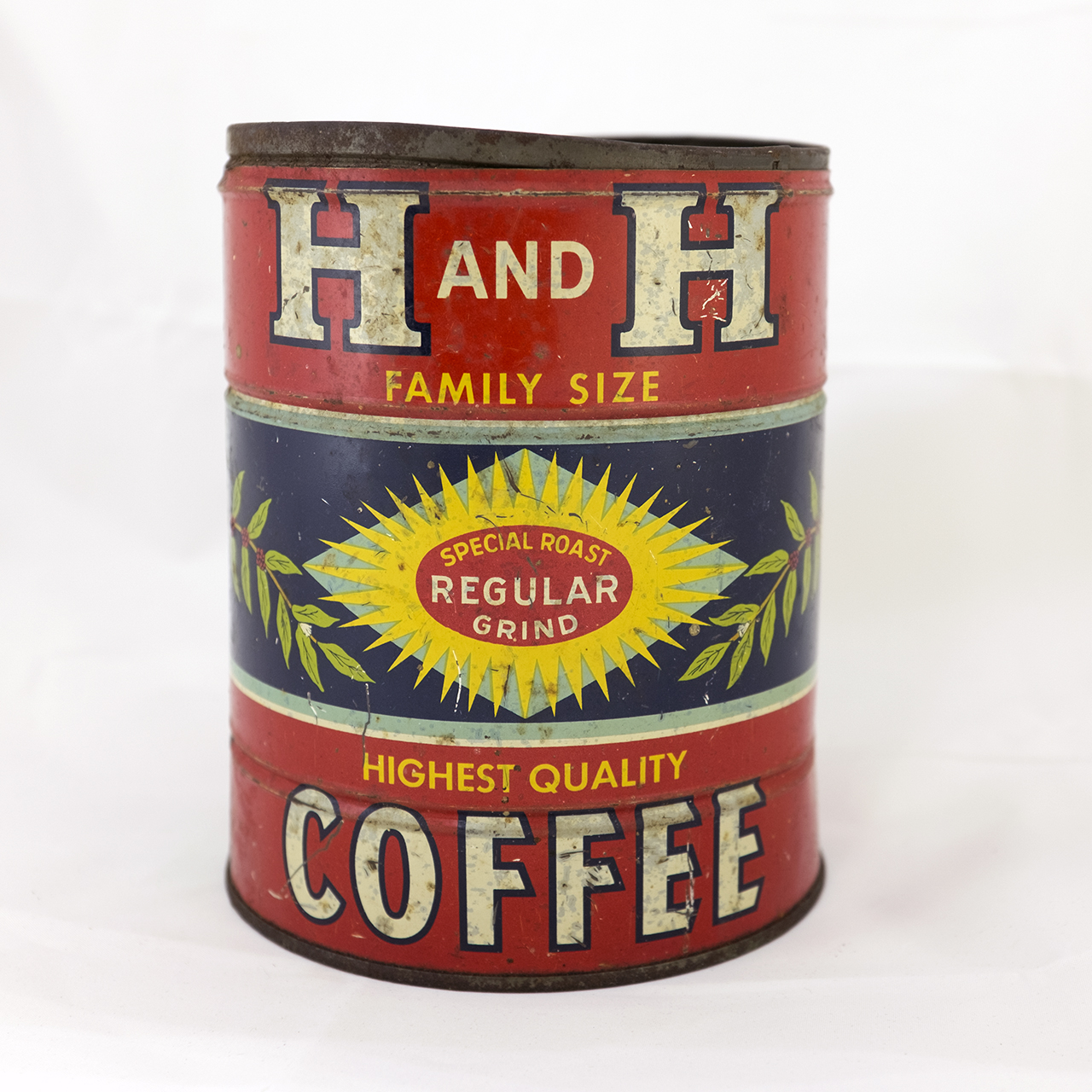 This is the second item we have that lists the Houston location. We haven't found much detail about what was being done in Houston other than using the port to receive shipments of green coffee beans from South America. Was a factory or office there? When did it operate?