While stopping in Comfort, Texas to pick up a large Crystalvac jar Debbie and Denise, our favorite pickers, found a few weeks ago, we were telling the women at the front desk some of the H and H stories we've learned. We paid for the jar and headed out. As we were sitting in the car ready to pull away, one of the clerks rushed out and waved us down. A woman there browsing had overheard us and just sold an H and H Coffee tin to a shop around the corner. They'd made a quick phone call and the shop, Stuff & More, was still open.
The tin we found there was an H and H Blend Coffee in a round tin and missing the entire paper label.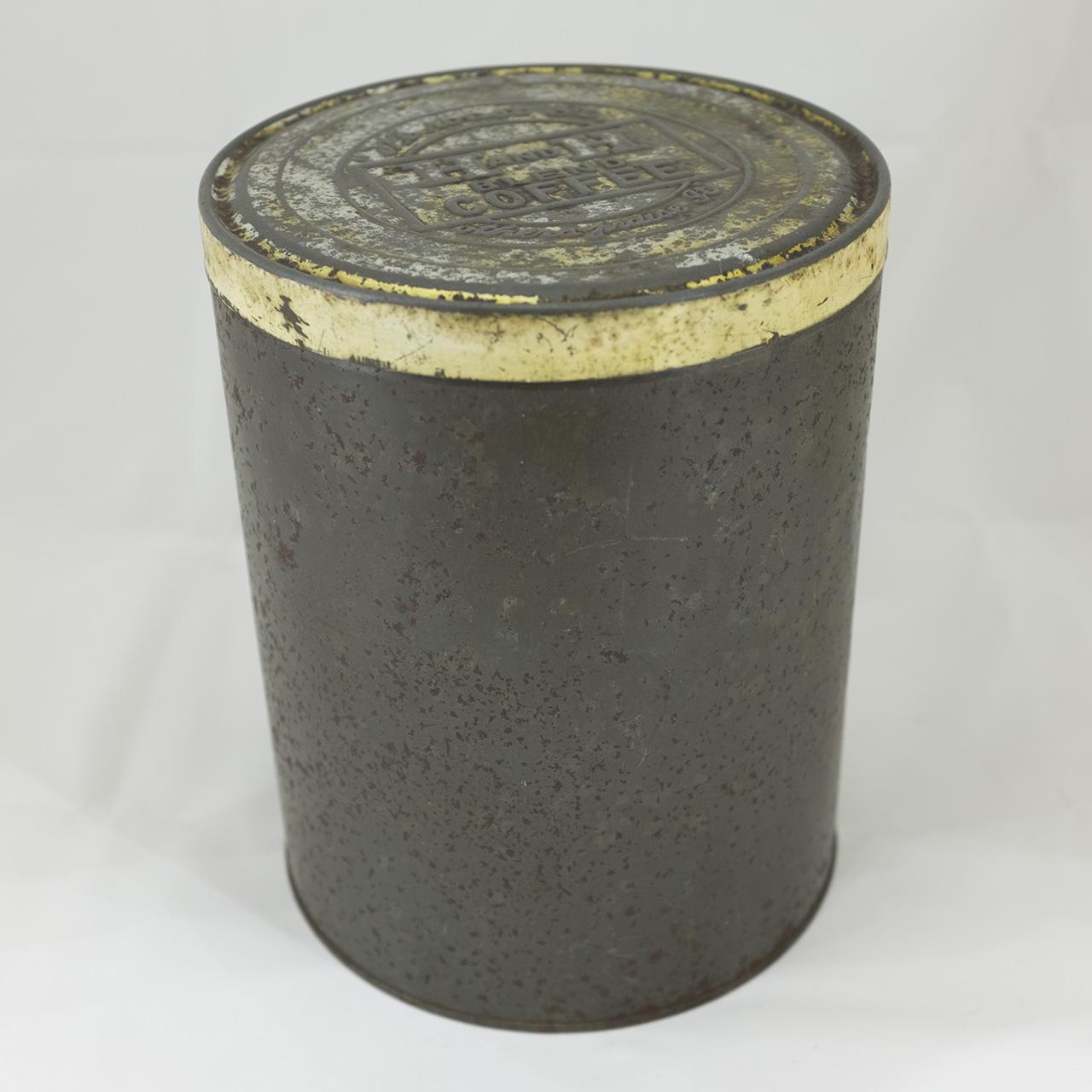 The lid was embossed with the logo and tag lines but looks like someone tried to clean it up or seal it with a clear coat of some kind.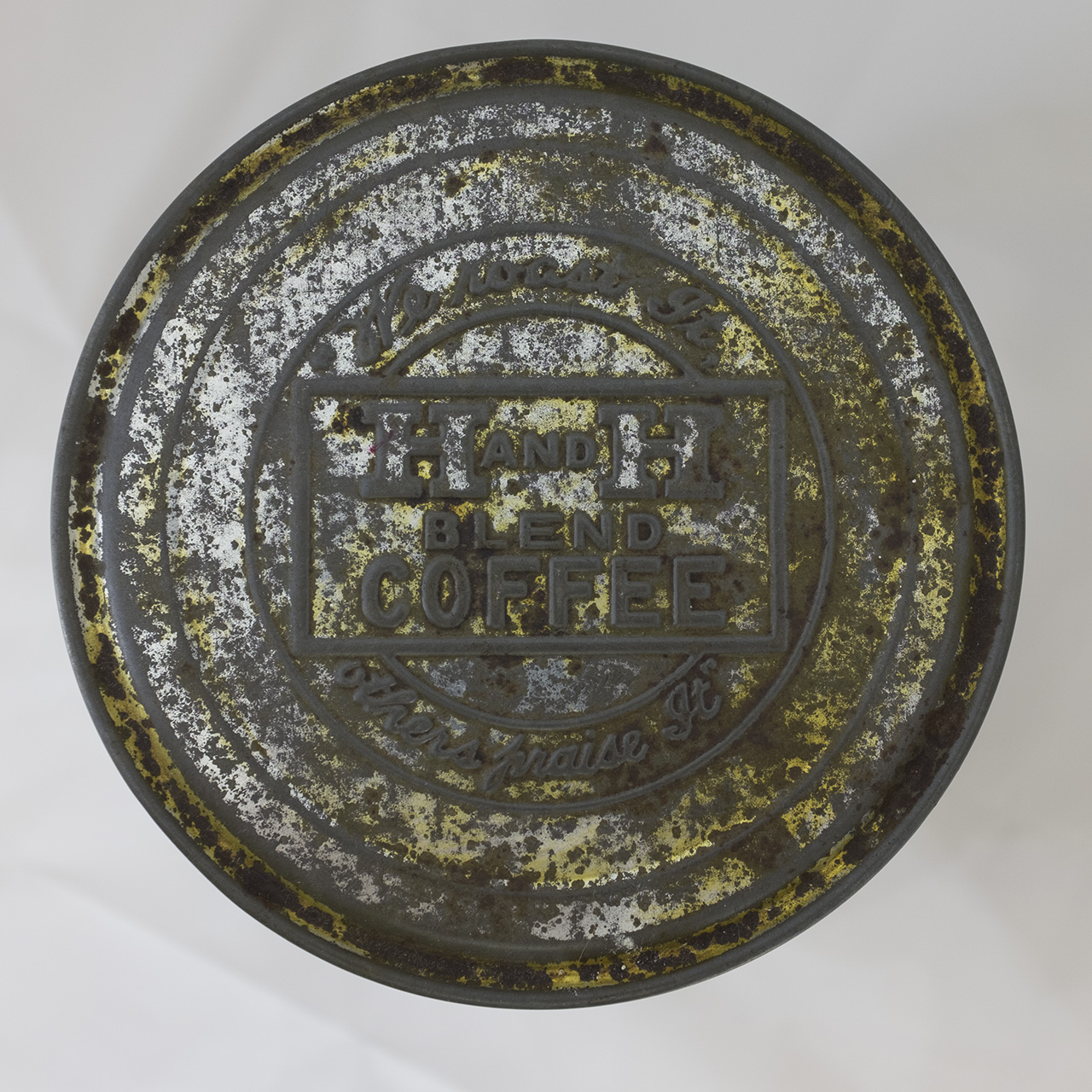 H and H Blend is one of their earliest brands, so this tin is one of the oldest items in our collection.