H and H Blend Three Pound Tin
A medium ground, three pound, rectangular tin arrived from Euless, Texas. It is in rough shape but that's okay. H and H Blend Coffee is the orignal brand so this could be the oldest item we have in the collection. The other H & H Blend items we have are round tins, one with a partial paper label.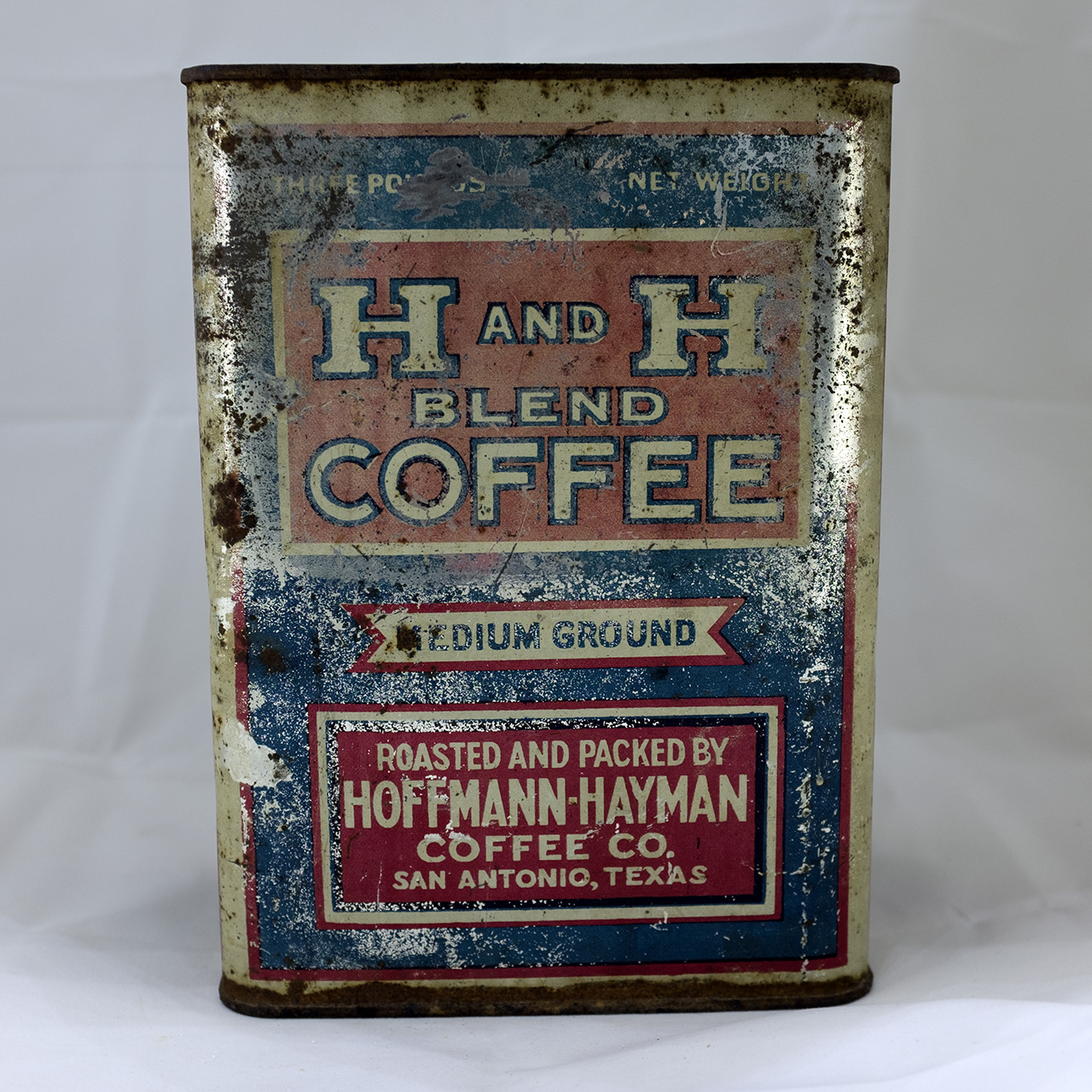 This tin is painted and uses the early tag "We roast it - Others praise it". The side panel calls out being "…a blend of High Grade coffees", another early product phrase. There are no dates on the tin but we think it is from the 1920's based on the newspaper ads we've found. The example below was printed in the Hondo Anvil Herald on Sat Mar 29, 1924.