Visiting Mi Tierra Café for the Holidays
Pedro Cortez bought the Toyo Cafe in Market Square and renamed it "Mi Tierra" ("My Land") in 1941. Since then, the Cortez family has operated a number of restaurants, Mi Tierra Cafe & Bakery, La Margarita, Pico de Gallo, and Viva Villa, that provide the foundation of El Mercado and the Zona Cultural in downtown San Antonio.
Mi Tierra has been operating 24 hours a day since 1951 to better serve their customers' work schedules. In 1968 while San Antonio was preparing for HemisFair, Mi Tierra forgot to take down their Christmas decorations. People loved walking into a Mexican restaurant and seeing Christmas in July so much that they have left the decorations up ever since.
A black and white photo of Mi Tierra Cafe in 1951 displays an H and H Master Chef Coffee advertisement.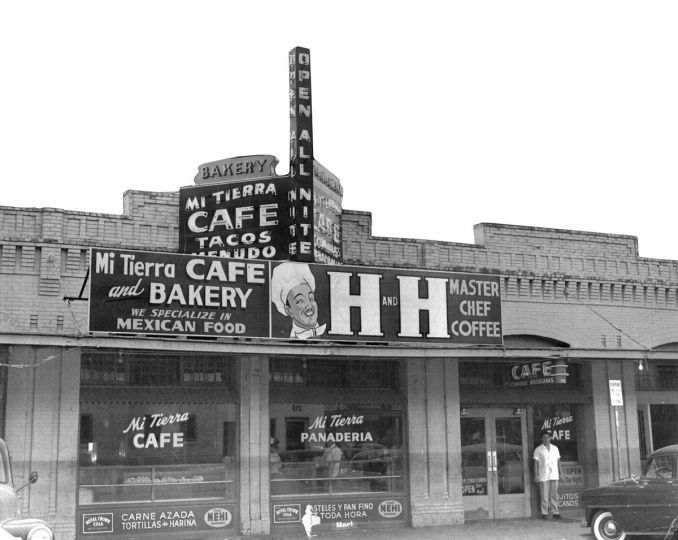 In August a new twist to that photo appeared in Edible San Antonio, a local magazine which displayed the H and H sign in green.
Then in September, the Rivard Report ran an article about the Familia Cortez's 75th anniversary with a photo gallery that included Mayor Ivy Taylor in front of the restaurant with the green Master Chef sign celebrating their milestone.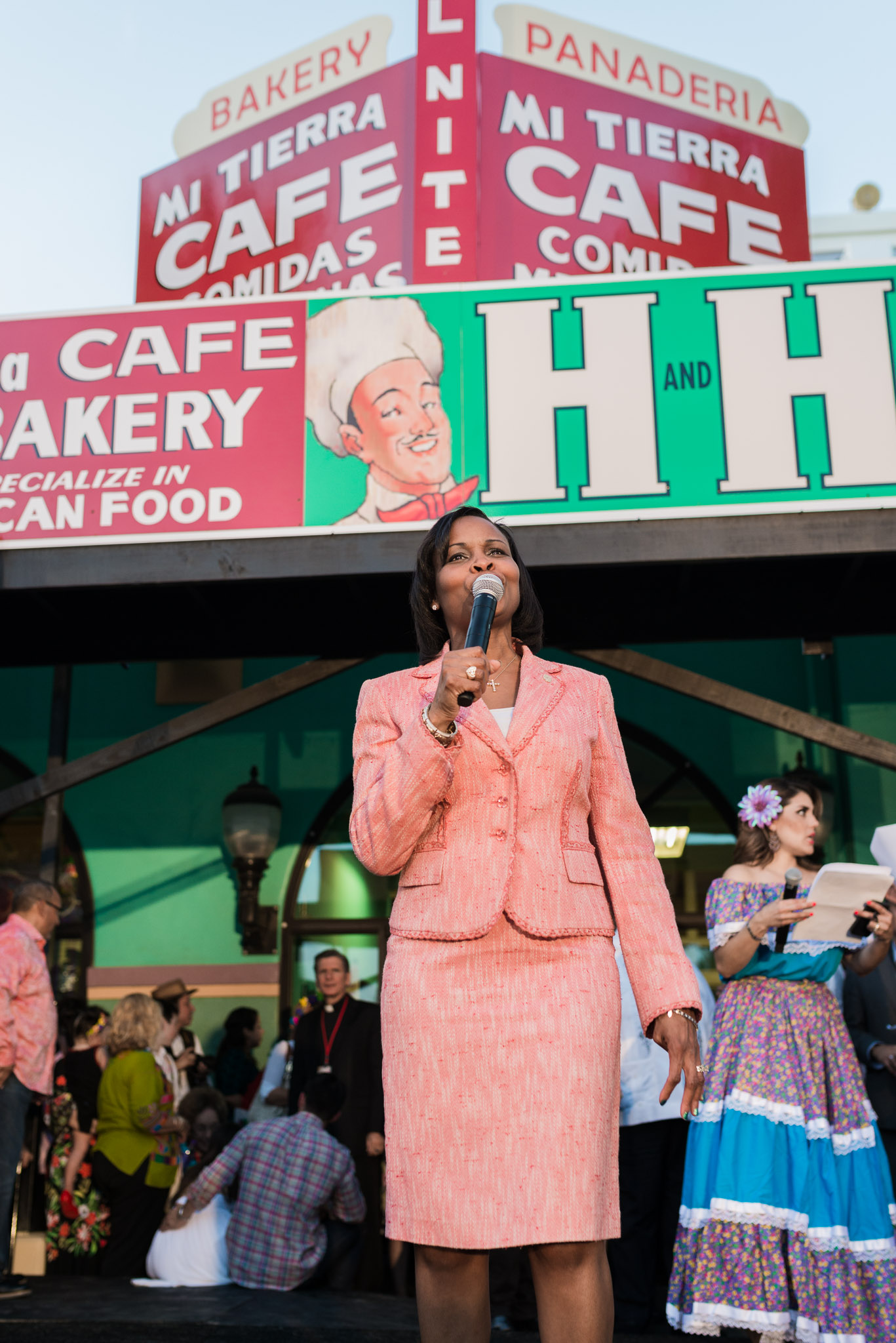 Mayor Ivy Taylor addresses the crowd as part of the Cortez family Restaurants' 75th anniversary. Photo by Anthony Francis.
For the holidays, we made our way to Mi Tierra to grab dinner and see if the sign was put up for the anniversary. First, the H and H sign is not on display. We learned that a replica of the entrance to Mi Tierra has been built but only used for special occasions. So we thought the investigation was a bust (except for great Tex-Mex), but we were wrong. If you know what you're looking for, H and H is still visible inside the restaurant.
Back of Menu
On the back page of their menu they tell their story. Included is a picture of the front of the restaurant with the H and H sign in the 50's, based on the car shown.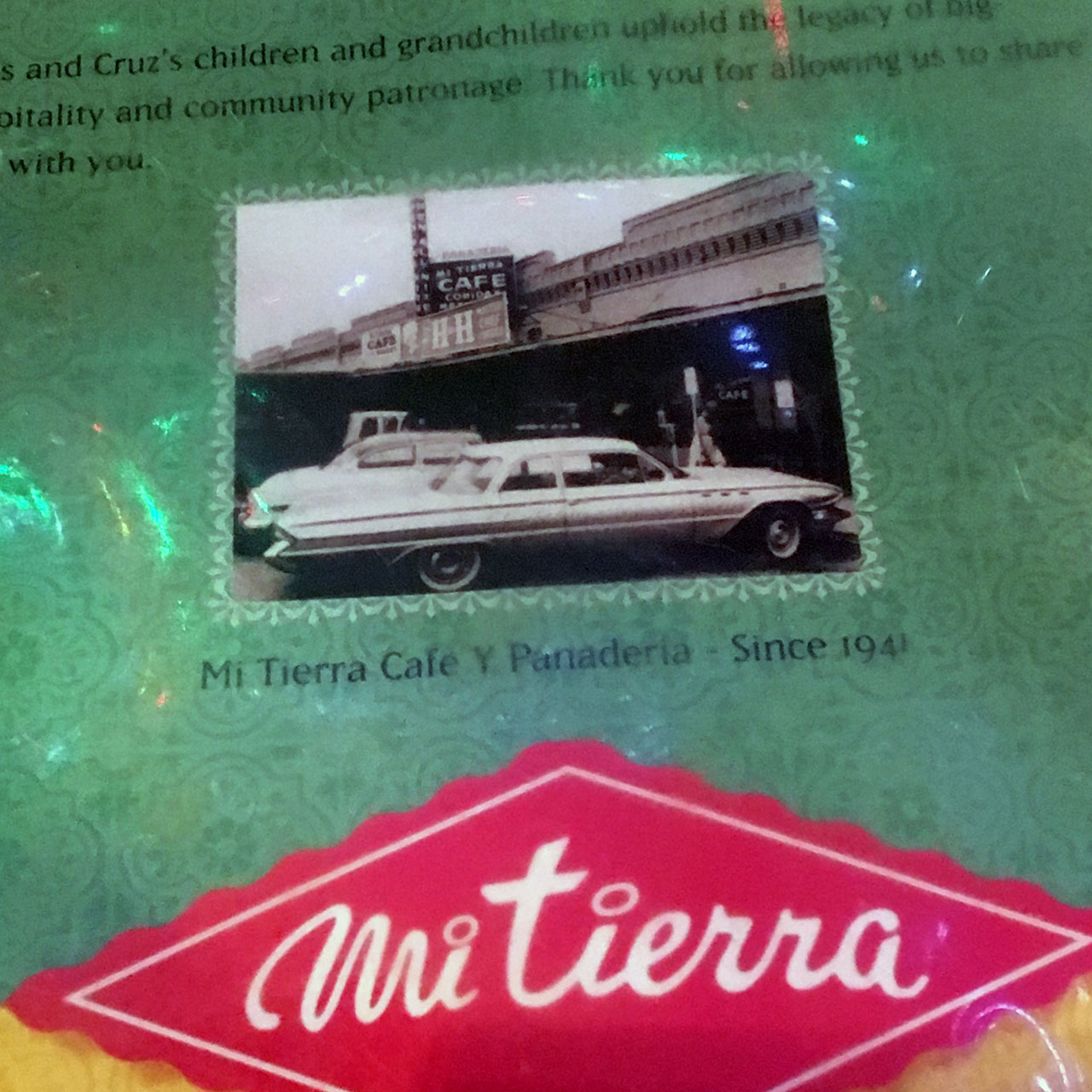 Framed Newspaper Article
An article from May 7, 2015 in the San Antonio Express-News shows the Master Chef sign is framed and hanging by the north entrance to La Panadería counter.
Framed 1950's Photo
The image of the entrance in the 50's is framed and on the wall above the south entrance to the restaurant.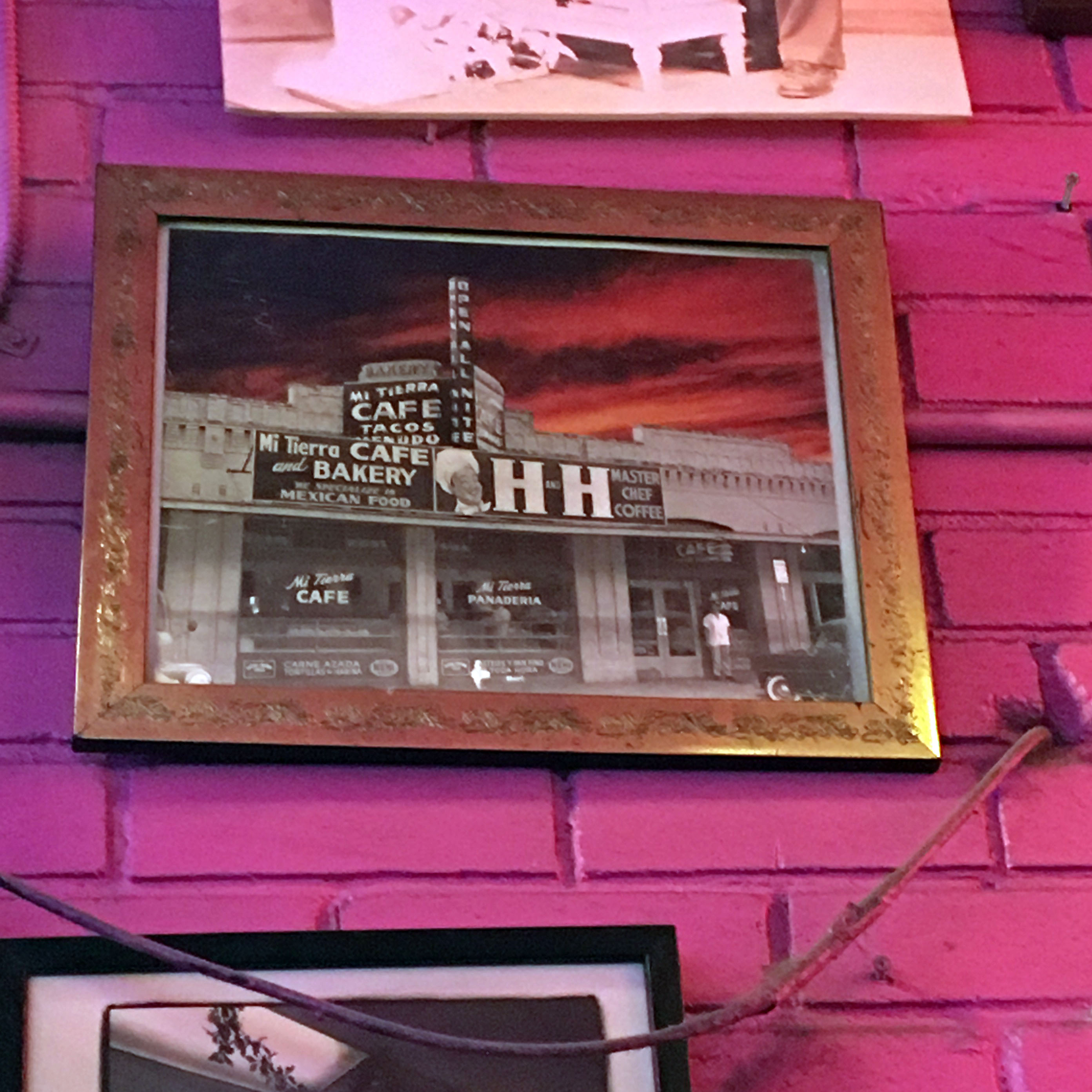 Coffee Prices
Above the counter in La Panadería, the H and H Master Chef is still offering coffee above from the coffee prices sign.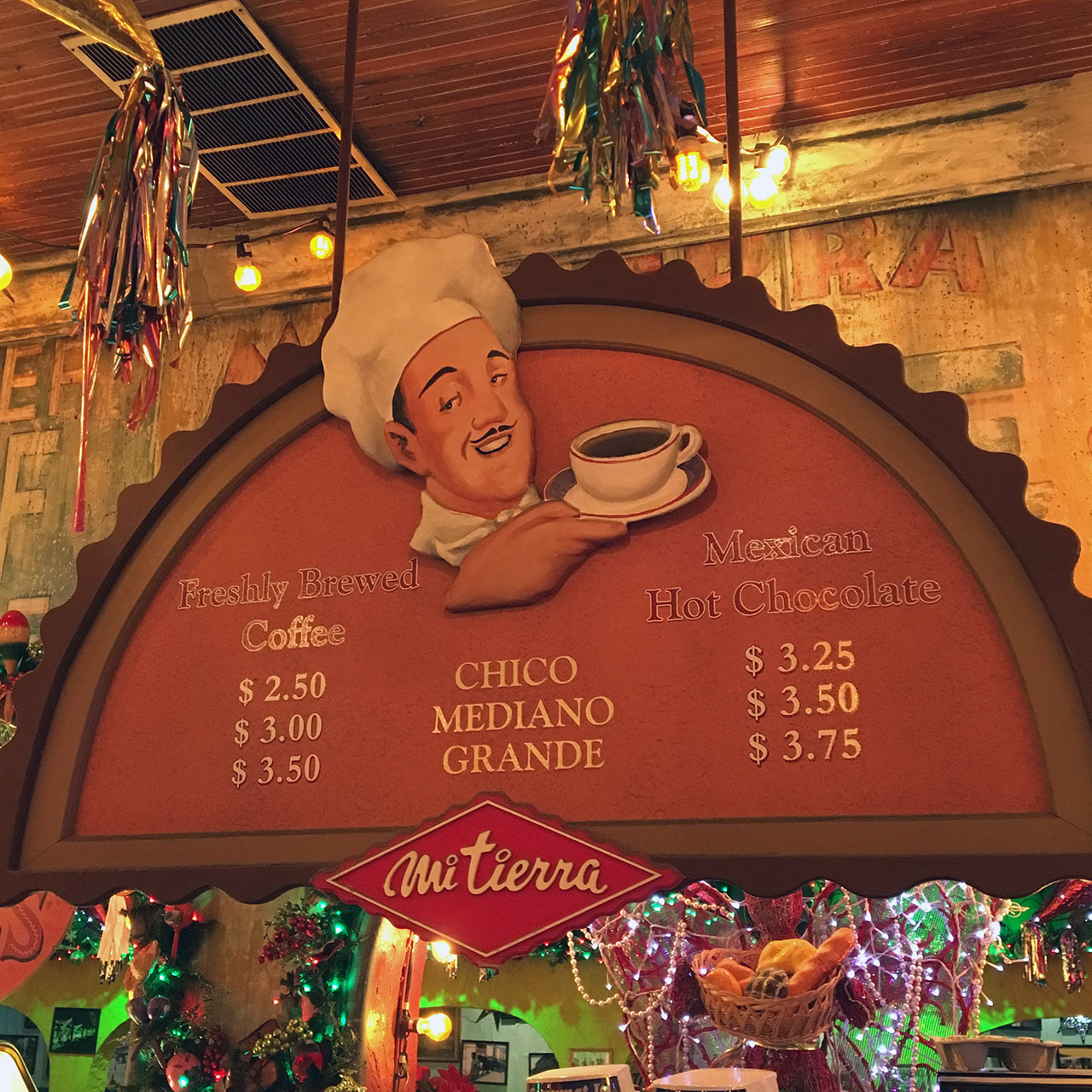 Wall Mural
The bold decorations at Mi Tierra hide many things. Eventually we noticed a giant Master Chef peeking out from the mural on the wall directly behind the bakery counter.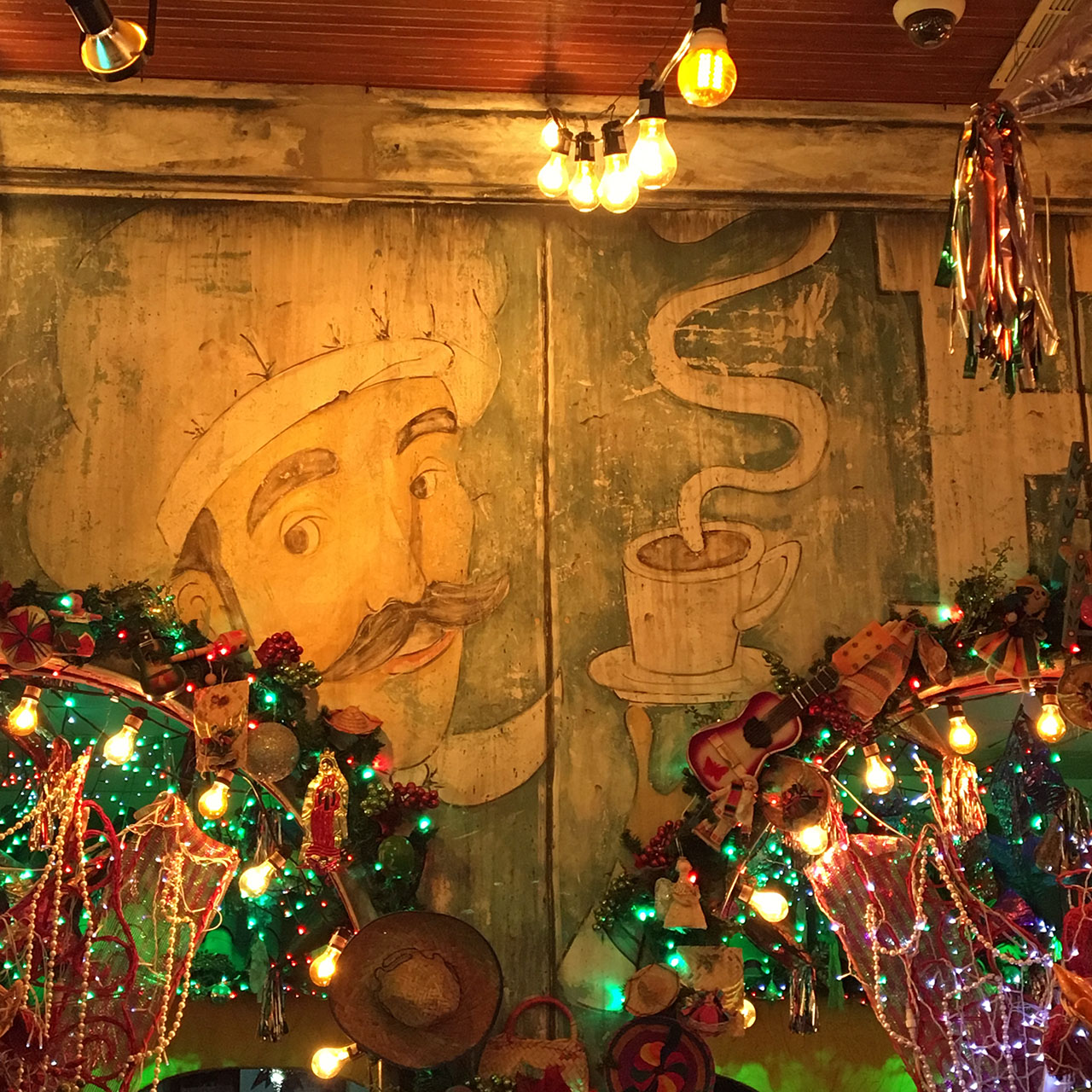 There must be more to the story of Mi Tierra and Master Chef coffee.